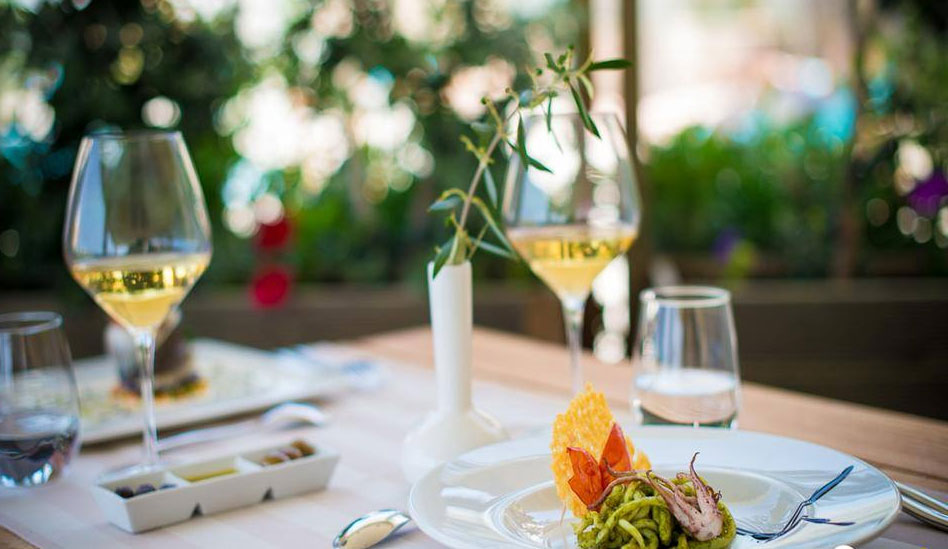 Tastes of Cretan Summer at Elia
The main thing you expect on Crete is authentic Cretan cuisine. Endless are the offers, in traditional taverns, and upscale restaurants alike. These are boom years for Cretan fare, sometimes served with a twist, to please the gross variety of guests arriving on the island. The twist, good on paper, beautiful on the plate, renders many of the dishes unoriginal. But at the Royal Blue, cooking is passion, deep respect for the land – LOVE.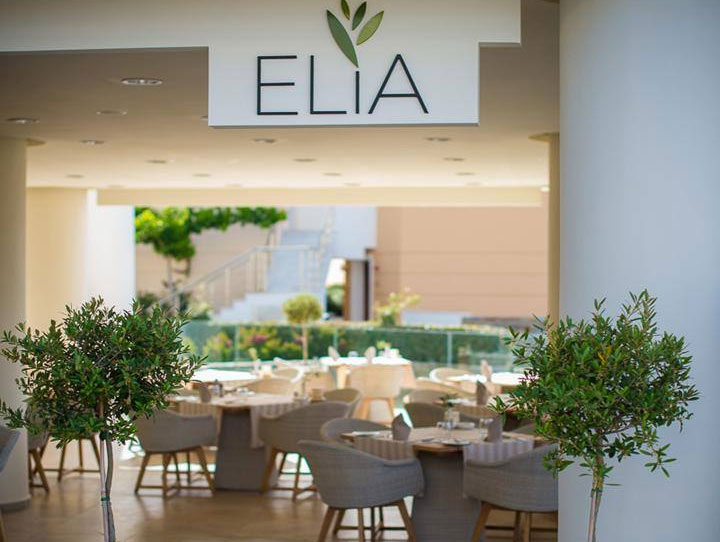 Elia, your Cretan restaurant at the Royal Blue, is more than a tribute to local gastronomy, it is the crux of the dining experience at our resort. Under the blue Cretan sky, you will indulge in some of the finest traditional dishes.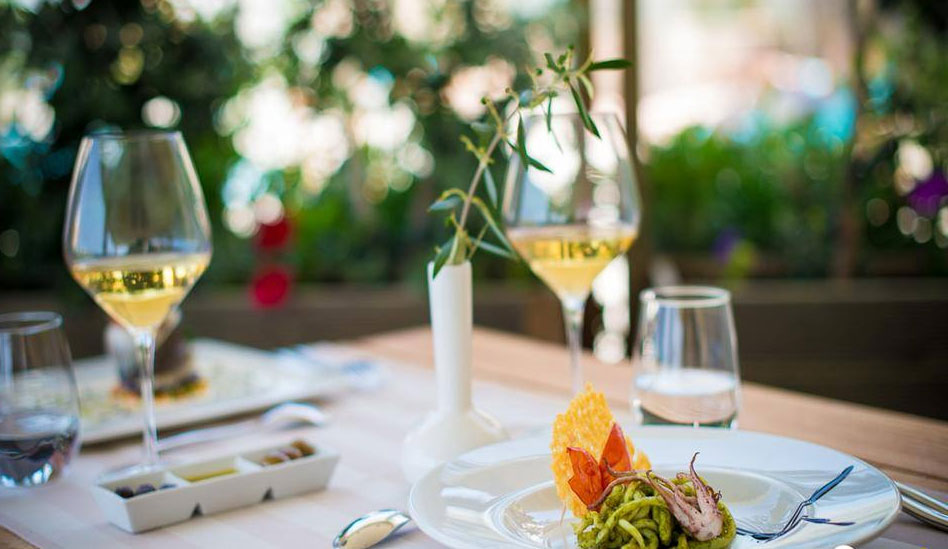 It's a one-of-a-kind mentality, the stuff that makes connoisseurs go yum, the essence of tradition on your plate. It is what you need to dream of Zeus, whose blessing is bestowed upon every dish. It's mouth-watering, conversation-stopping, pure Cretan cuisine. You don't get more summery flavors than in a nettle cream with lime, one of the fine, gourmet soups, designed to prep your palate for even more delectable mains. For those who would rather enjoy a more consistent appetizer, the slow cooked octopus with aromatic herbs on Cretan yellow peas cream is a must. But then, that's just one of the many Summer entrees that cluster on the menu, making your choices so much harder. Because, yes, we like to give you choices, but at the same time, we also enjoy to recommend the finest dishes when you ask.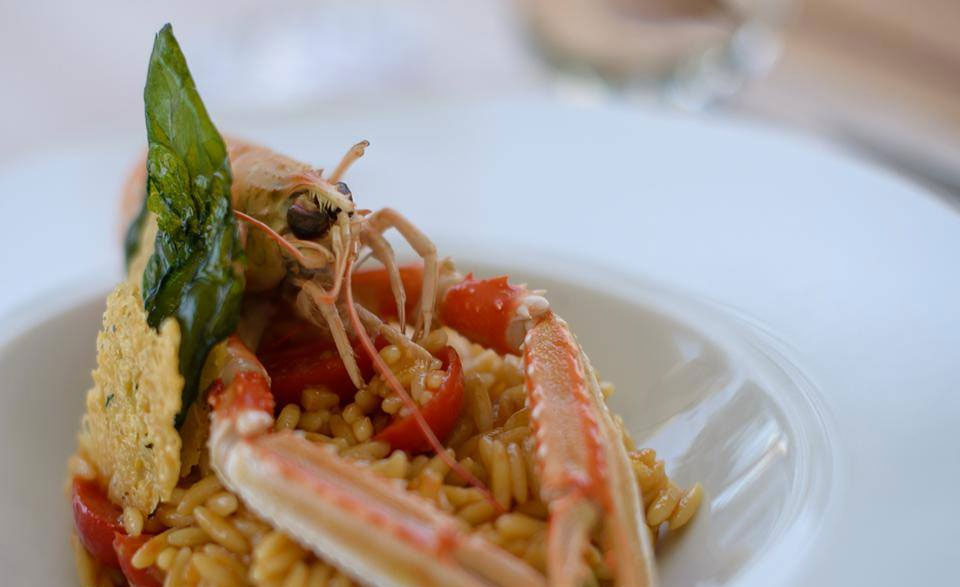 Elia truly caters to all your fancies. For lovers of heavy meats, we have traditional pilaf with stewed suckling lamb, a dish for memorable moments. For sophisticated, adventurous palates, we have Cretan snails and wild mushrooms risotto with Cretan truffles. For vegetarians, we have Malabar spinach and Mizithra cheese tagliatelle. For fish buffs, the salmon in honey and sesame marinade with puree flavored with fennel and flower pollen is a must. For vegans, the choices are too many to count. And then, there's always the daily special, that moment when our chef truly reveals his art, creating unique dishes with seasonal produce sourced from Panormo.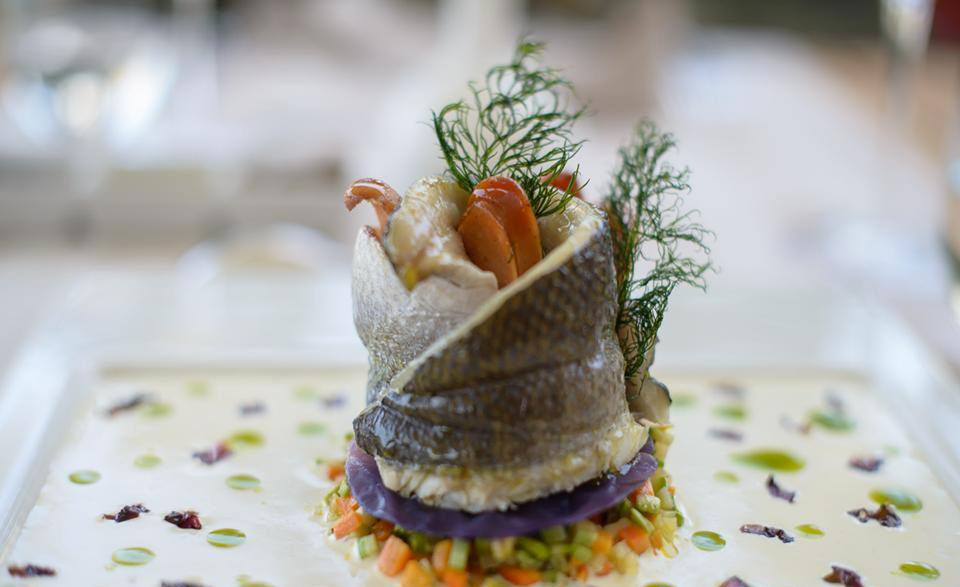 At the end of a meal that fills up your soul with rhythms of Lyra and Laouto, you need a dessert to match. Imagine biting into a Galaktoboureko with honey jelly (a crispy filo pastry served with homemade vanilla cream) and welcoming the sunset over the Cretan Sea. Or try a traditional yogurt with apple, chestnut, quince, bergamot, or grapes. Your Cretan dining experience cannot get more adventurous than this. Many guests agree, Elia is one of the best restaurants on Crete.