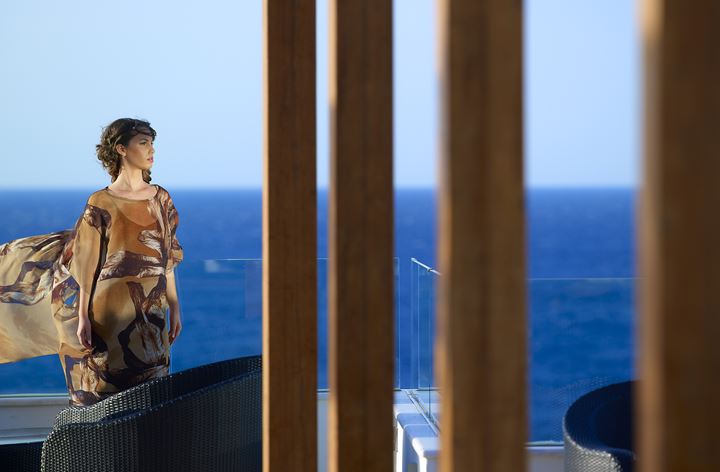 Getting to Know Panormo, Your Destination
Crete is truly blessed by the gods. The stuff of unforgettable legends, this is the cradle of Zeus, an amazing land of contrasts, with golden beaches; spectacular waves loved by daring surfers; romantic valleys intertwining with orchards of perfumed lemon and orange trees; vineyards where Dionysos Eleutherios himself danced with his maenads; glorious mountains and rowdy waterfalls; and a wealth of wonders that need a lifetime to be tamed and explored.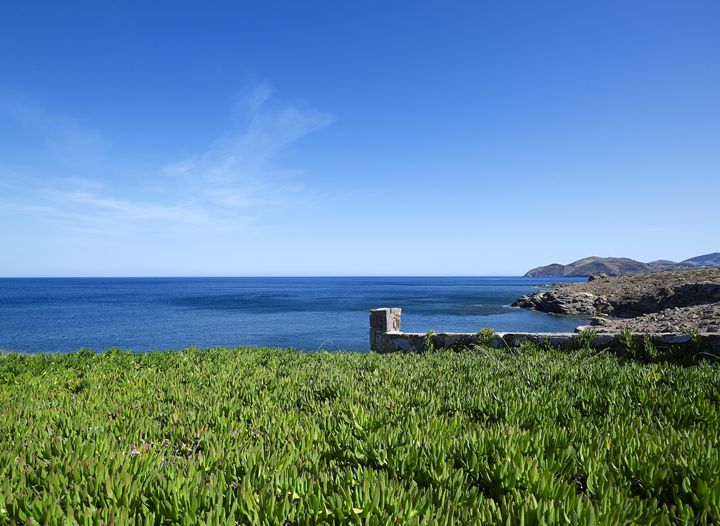 Panormo is just a small corner of the paradise called Crete. A mere 20 km East of Rethymno, this peaceful fishing village is the very essence of the pure Cretan landscape. Its wild beauty inspires romance, heals the soul, and draws a young crowd of devotees, who discovered its unique magic, and cannot get enough of the stupendous sea views, and peaceful, sun-kissed beaches.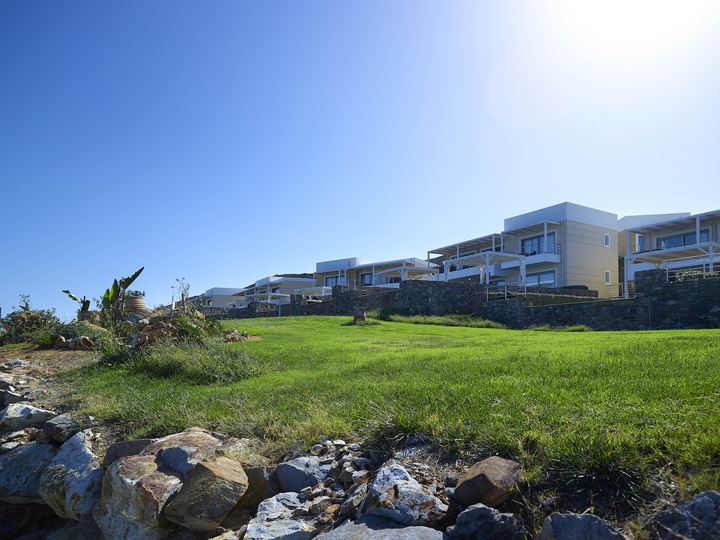 It's a fortune for the Royal Blue Resort to find here roots, a home, and a womb of pure delights, caressed by the Cretan Sea. This is a destination for lovers of all kinds: young couples in love; lovers of poetry; lovers of nature; lovers of active pursuits; lovers of solitude; lovers of exciting adventures. Panormo may be secluded, laid-back, quaint, yes, but it is never boring.
You are free to discover the world around you, to let yourself guided by the Cretan breeze; to embrace the lifestyle of the locals without fear of unwanted pressure; to dance like Zorba, spontaneous, and awkward; to drink as much raki as you can; to pick your own oranges from the abundance of trees growing all over the island like weeds. You are free to smile at strangers, to shake hands, to sing. Some define other parts of the world as "the land of the free." There's no place on Earth with more passion for life, for freedom, as this one.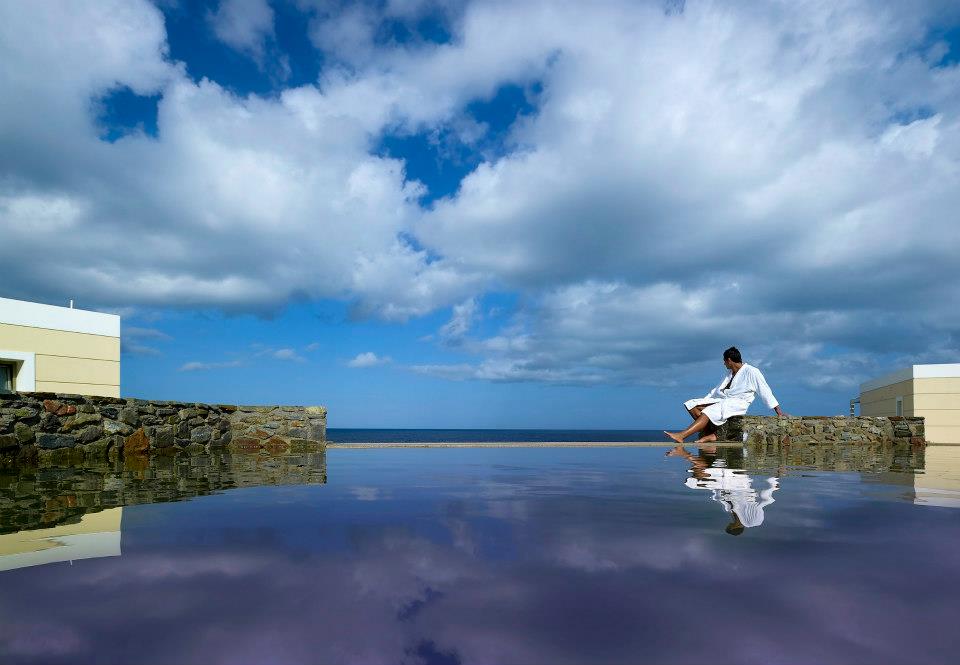 With the Royal Blue Resort you get access to a luxury, private beach near the village, a majestic central swimming pool, and several other pools, some with private access from the comfort of your villa. But if you want to explore Panormo itself, there are two beautiful beaches to enjoy: Limanaki, the harbor of the village; and Limni 200m west of the village. Both are sandy, protected by rocky piers, well organized with umbrellas and showers, offering you excellent conditions for water sports, family activities, sunbathing and beach sports. Nearby Limni, there is a "secret cove," ideal for romantic encounters, and perfect for snorkelling.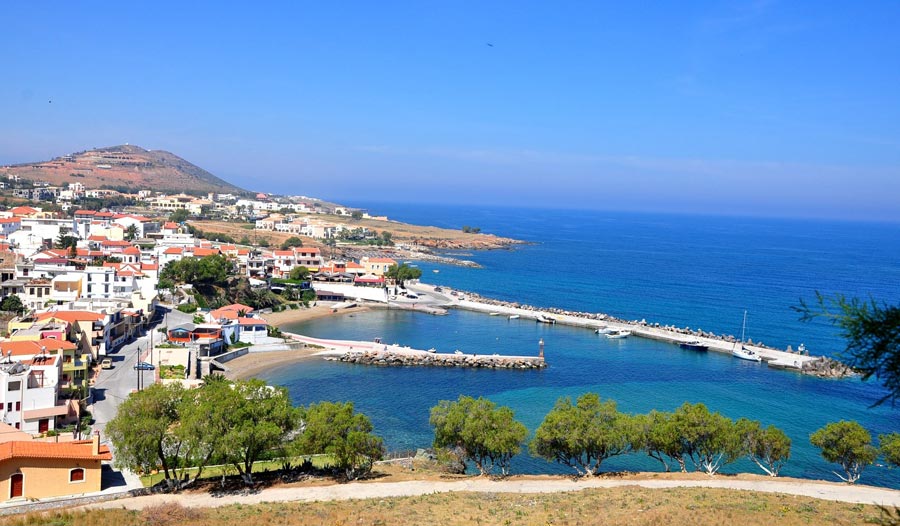 More than soft sun-kissed beaches, Panormo is a place of historic significance. Although today it is a peaceful habitat, the village was once a battlefield. As you stroll around the village, you will see many vestiges of the old fortress, built by the Genoese pirate Henry Pescatore in the early XIII century. The fortress was destroyed around 1538 by the famous Hayreddin Barbarossa, barbary pirate and later admiral of the Ottoman fleet. Although the fortress was repaired by the Venetians, the dangers threatening it took their toll after the Turks occupied the fort in 1647. Today you can only see ruins suffocated by wild vegetation. Still, their sight stands as a reminder of the turbulent past of this land, but also as a reminder of its importance to the entire island. At the beginning of the XXth century, the village was known as either Castelli of Mylopotamos or Roumeli Castelli, and it was one of the most important commercial harbours of Crete.
Another important landmark of Panormo is an early Christian temple (Παλαιοχριστιαστιανική Βασιλική στο Πάνορμο), dedicated to St. Sophia, and excavated by K. Kalokyri and N. Platon between 1947 and 1955. The dimensions of the temple are significant: 54 meters length, and 23 meters width, denoting that this was more than a simple rural village, and most likely a very important place of worship for the entire region. During the excavation the archeologists found columns with capitals in Corinthian style, dating from the V-VI centuries, Ionic columns, remarkable marble and limestone works, coins, a large quantity of pottery, pieces of glass, and much more. The monument is only partially restored.
Panormo also has a remarkable cultural, exhibition and convention center (Χαρουπόμυλος Πολιτιστικό Κέντρο), which hosts a series of events, including conferences, live music concerts, theater, dance and ballet, art exhibitions, screenings, and more.