Royal Villas: Waterfront Luxury
A few halcyon days at the Royal Blue Resort will tame all your worries, recharge your batteries, and send you back home reenergized.  All that laid-back living you've been dreaming of the whole year, planning your escape to Crete, is rewarded in full here. You could hardly be closer to the sea: from your private pool, the Cretan waves sound just like the songs of the sirens, beautiful and enchanting, but without the dark consequences they once had, that caused the bravest of the sailors to shipwreck on the rocky coast of their island.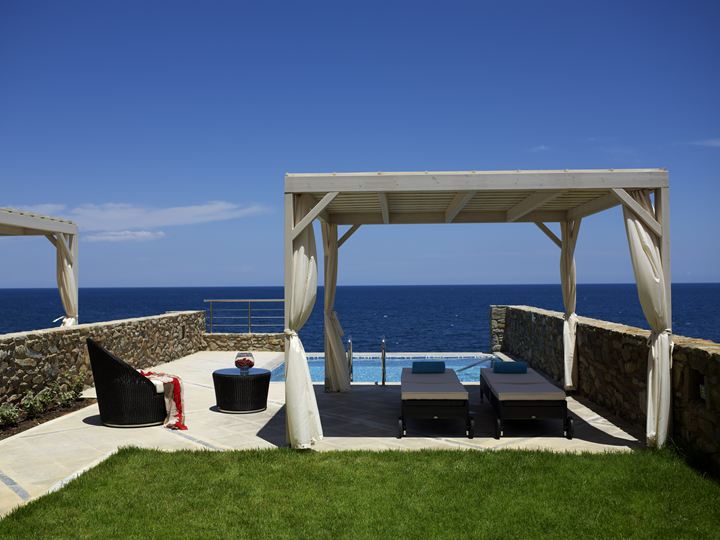 You can dream here, reimagine the Greek legends, feeling like a deity, all pampered in a luxury villa, that, for a brief stay, becomes your home away from home. Although you are surrounded by other villas and apartments within the resort, the sense of seclusion, so needed by couples, prevails.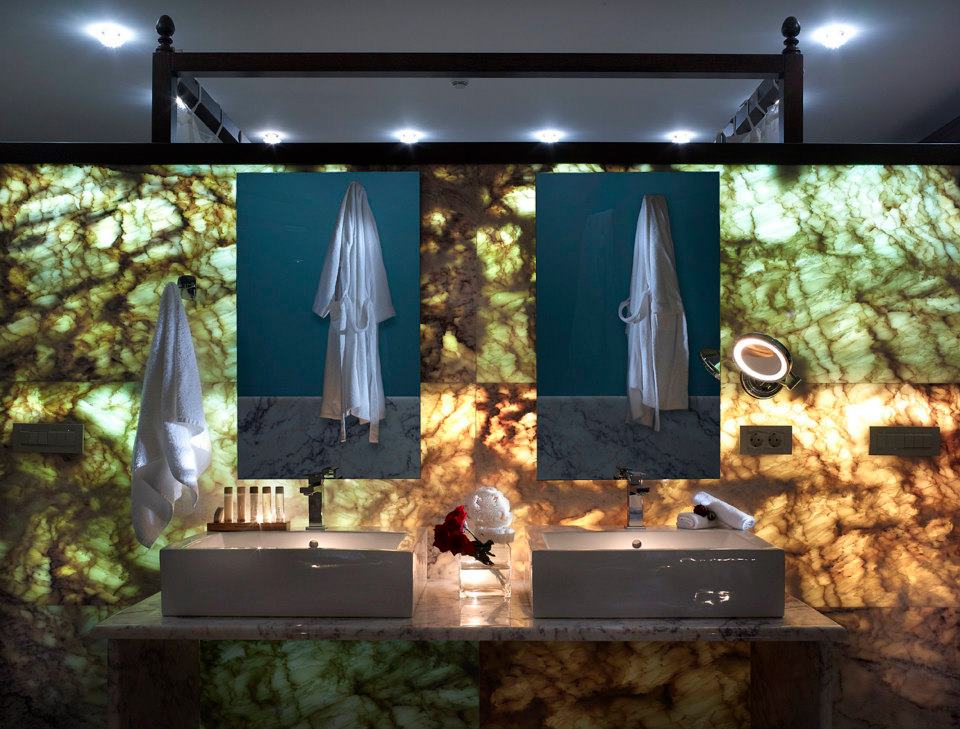 The Royal Blue Villas are designed for ultimate comfort, just like a home. The cozy livingroom area on the main floor opens onto a terrace with private pool of seraphic blue, inviting lovers to linger for hours, hand in hand, watching the majestic Cretan skies above, and the endless sea on the horizon. From the lawn nearby, colorful flowers release their fragrances, perfuming the air with sweet magic. The perfect stage for romance is set: it's time to welcome the sunset with a glass of red in your hand, and a taste of authentic Cretan cuisine, prepared with flair and gusto by our talented chefs.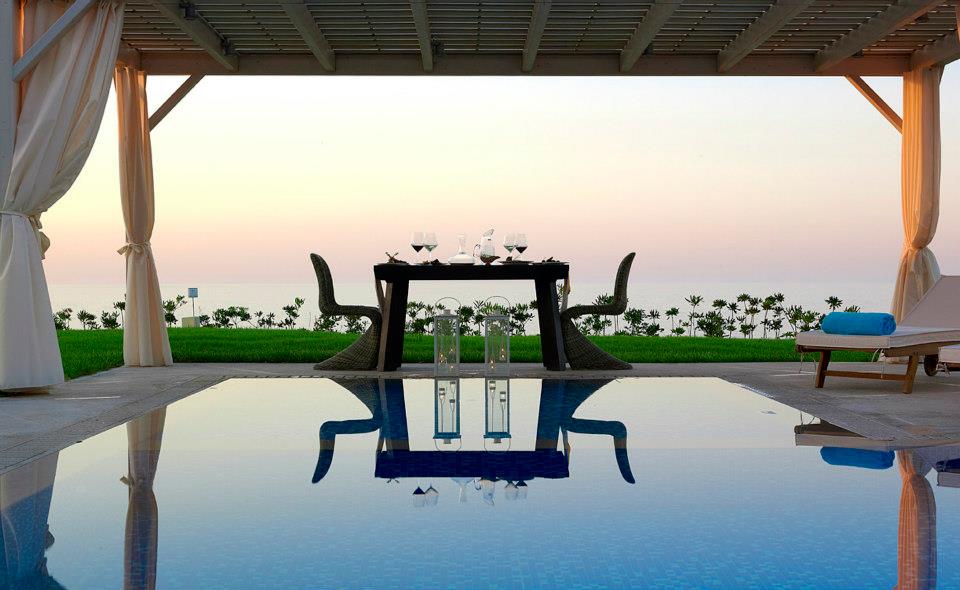 The super-stylish interior of the villa, boasts contemporary accents in total harmony with traditional features. There's no aesthetic faux-pas in sight: instead, the rooms open with large windows, that welcome the precious daylight with glee, and let you enjoy some of the most glorious seaside views on Crete from the comfort of your chambers.
Nothing is left to chance: your comfort, and entertainment, are cared for; your needs and expectations are anticipated. From large-screen TV, to fully equipped mini-bar; from air conditioning, to complimentary bathroom cosmetics and skin care products; everything you need is already within these walls, leaving you all the time in the world to relax, and to enjoy the vacation of a lifetime.