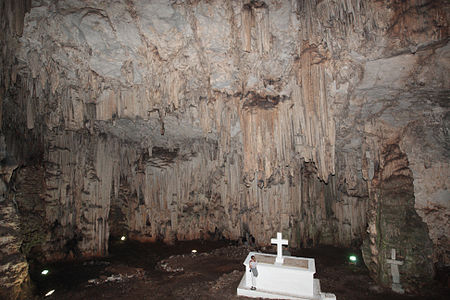 Rethymno is known not only as a seaside destination, but also as a place for adventure travelers and for explorers. There are so many things to discover in this beautiful municipality. If you enjoy caving, one of the most spectacular caves in Rethymno is a short drive from Panormo.
Follow the new national road Rethymno-Chania on the coast to Gerani, and find Kamari, where you can explore the Gerani Cave (also Yerani Cave), one of the most interesting caves on Crete. It is very close to the Gerani beach: you cannot miss it. But you will have to climb on the rock to find the entrance. The road to the cave is marked, just follow the signs. Inside the cave, which doesn't look like much from the exterior, you will discover 6 halls with spectacular stalactites.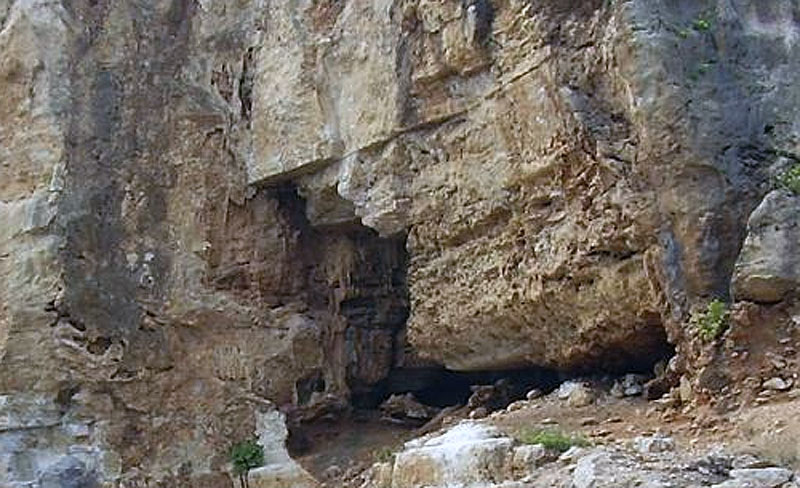 Many findings from the Gerani Cave (like stone and bone tools, as well as bones of deer, elephants and other animals) can be seen at the Rethymno Archaeological Museum. But there are projects to build a platform at the entrance of the cave, to allow visitors to see other findings. The cave will also be lit, and receive other aesthetic and functional improvements around the entry.
But more interesting than Gerani is the Cave of Zeus, on the slopes of Mount Ida. Also known as the Idaean Cave, worshiped by the Minoans as the cave of the Goddess, this is where Zeus was nurtured by Dikte (Amaltheia) the foster mother of the greatest God of Olympus. Dikte was charged by Rhea to raise the infant Zeus in secret in this cave.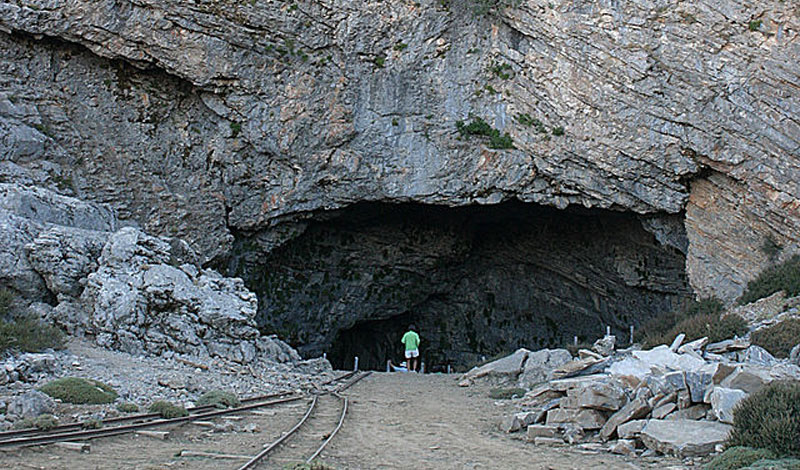 More than the legends surrounding the Idaean cave, this landmark is also known for its geological value, and for its cultural value. The three majestic stalactites at the cave entrance are the main attraction for thousands of visitors.
Closer to the Royal Blue Resort than any of the caves mentioned above, Melidoni Cave, also known as Geros Spilios, in Milopotamos is very important for the archaeological values discovered here (some on display at the Archaeological Museum of Rhetymno), but also for its historic role in the Greek War of Independence between 1821 and 1832. Crete had a long history of resisting Turkish rule, but during the Independence Role, the Melidoni Cave had an unfortunate role in one of the greatest unknown tragedies in local history. Over 380 people (women, men and children), refugees from the Melidoni village, were massacred by the Turks in October 1823 here. Since the Turks couldn't occupy the cave, they blocked the entrance with branches, and set the on fire. The refugees all died from asphyxiation. Some of their remains are in the ossuary in the central hall ("Room of the Heroes") of the cave.