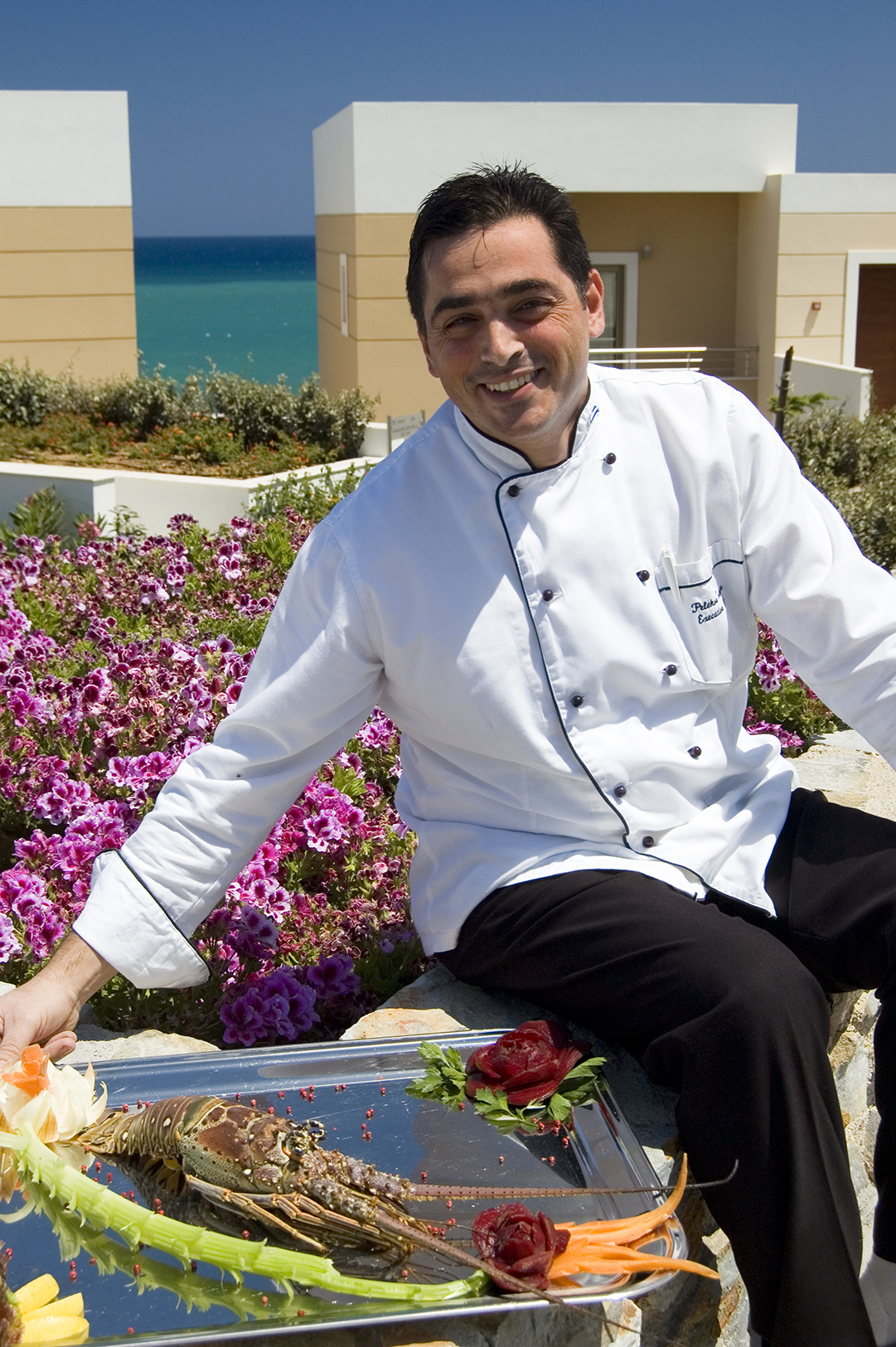 George Pelekos, the Head Chef of Sensimar Royal Blue Resort & Spa
George Pelekos is the Head Chef of Royal Blue Resort & Spa since 2009. He loves gastronomy and the dishes that he prepares, attempt to inspire and impress hotels' visitors.
George, talk me through your career journey in becoming a top chef?
Since I was young I learned to love and respect every creation in the cuisine. My passion for cooking made me consider of becoming a chef. Knowing that to have a career as a chef requires education, I studied at a Cooking School and received hands-on experience by specialized associate degree programs and seminars, all over the world, just for highly experienced chefs. I started my working career as an Assistant Chef on a 4 star hotel and then at several (Leading Hotel of the world) 5 star hotels in Greece. Since 2009 I am the executive Chef of Sensimar Royal Blue Resort and Spa.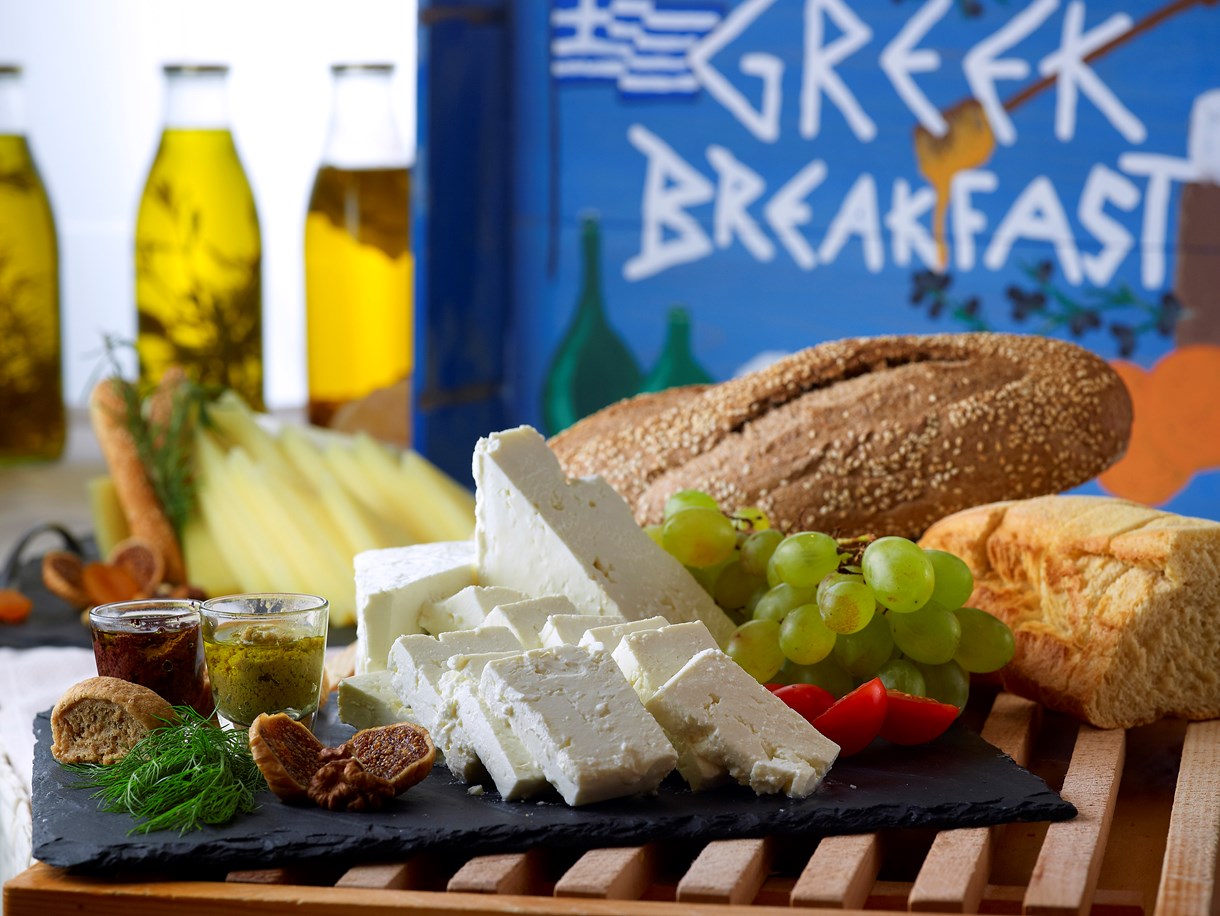 What inspires you in the world of cuisine?
It is difficult to identify one thing as inspiration. The creation itself and the procedure of making something out of nothing by using my imagination, is what motivates me most.
What really makes a Sensimar dining experience different from other hotels? What's behind the dining concept?
The difference between Sensimar dining experiences to other hotels is the high quality standards which the Sensimar concept put on at the various F&B thematic evenings such as Gala Dinner, Regional Dinner with a big variety of traditional cuisine, the Fish Side dinner, the Sunset dinner etc. Here I must say that is given emphasis in any detail concerning the organisation and provision of the various meals, the decoration, the variation of the menu / meals, the ingredients. Also safety, cleanliness and efficiency of the F&B outlets are being regularly controlled.
What's the biggest difference when designing a menu for adults only as opposed to one for a family hotel?
Designing a menu for adults only, can make tastes more complicated. Attention must be given not only to the high quality but also to special presentation and to high sophistication
What do you think will be the next big trend in cuisine?
The next trend in cuisine in my opinion will be the food that comes from pure and natural products.
What does fine dining mean to you?
A fine dining for me is when dining is based on the standards of serving the starter plate to main and ending plate and dessert. All tastes must be in balance and must cover the needs of the most demanding guest.
What is your perfect meal?
The perfect meal for me is everything with fresh fish.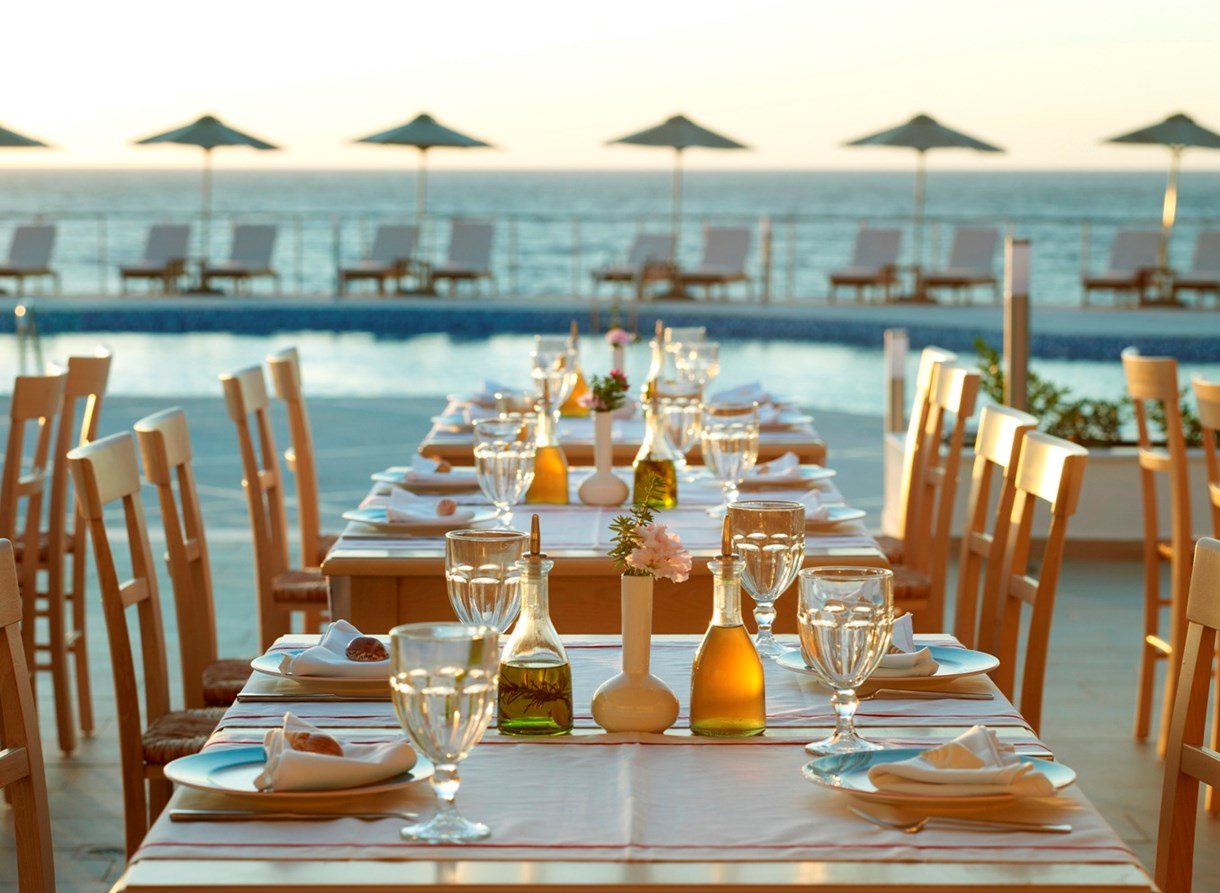 Is there anything that you refuse to eat?
After so many years in the kitchen, I learnt to eat everything.
Who, in your opinion is the greatest chef ever?
In my opinion the greatest chef is the person who can bring an ultimate result by searching always for new ideas in cooking.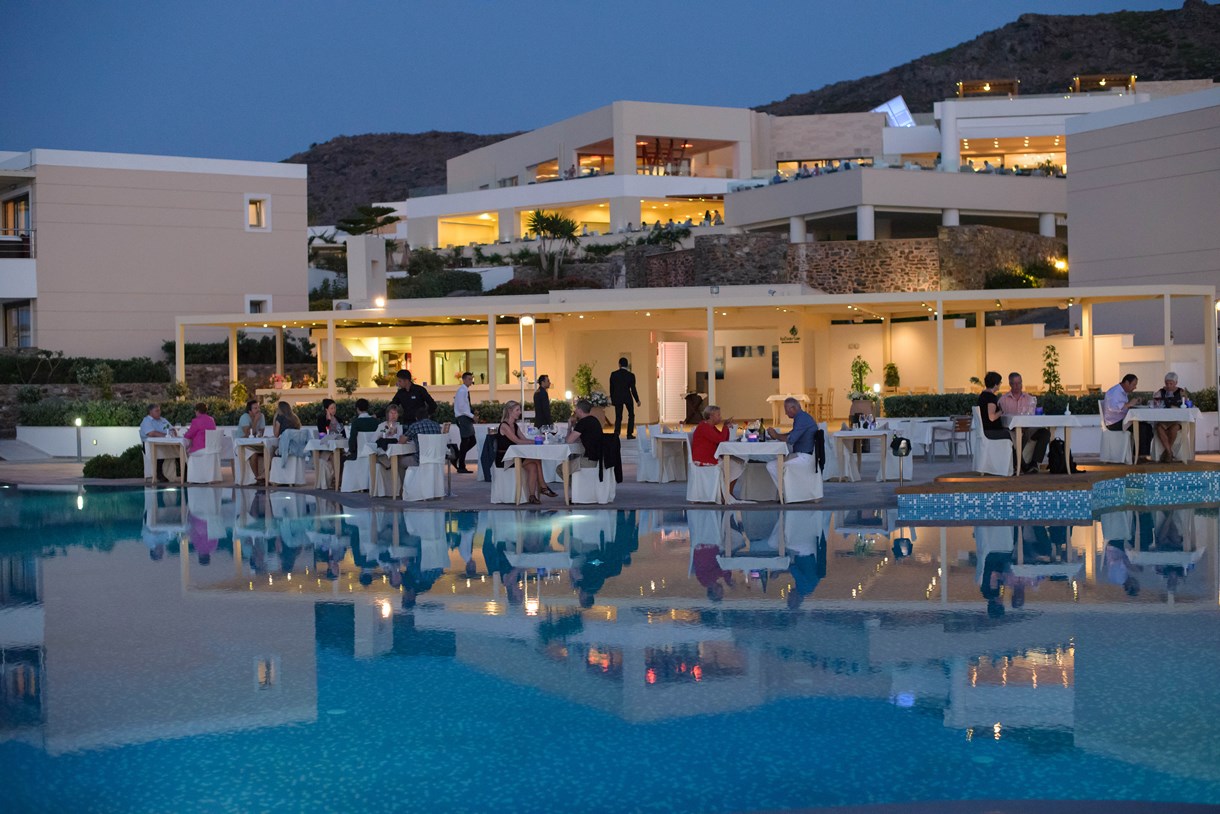 Is there something that you like to cook above all else at Sensimar?
My best moment of the day is when I make sauces.
Given a choice, starters or desert?
I believe that starter as well dessert is equal importance in each menu. But a special dessert is what makes the difference.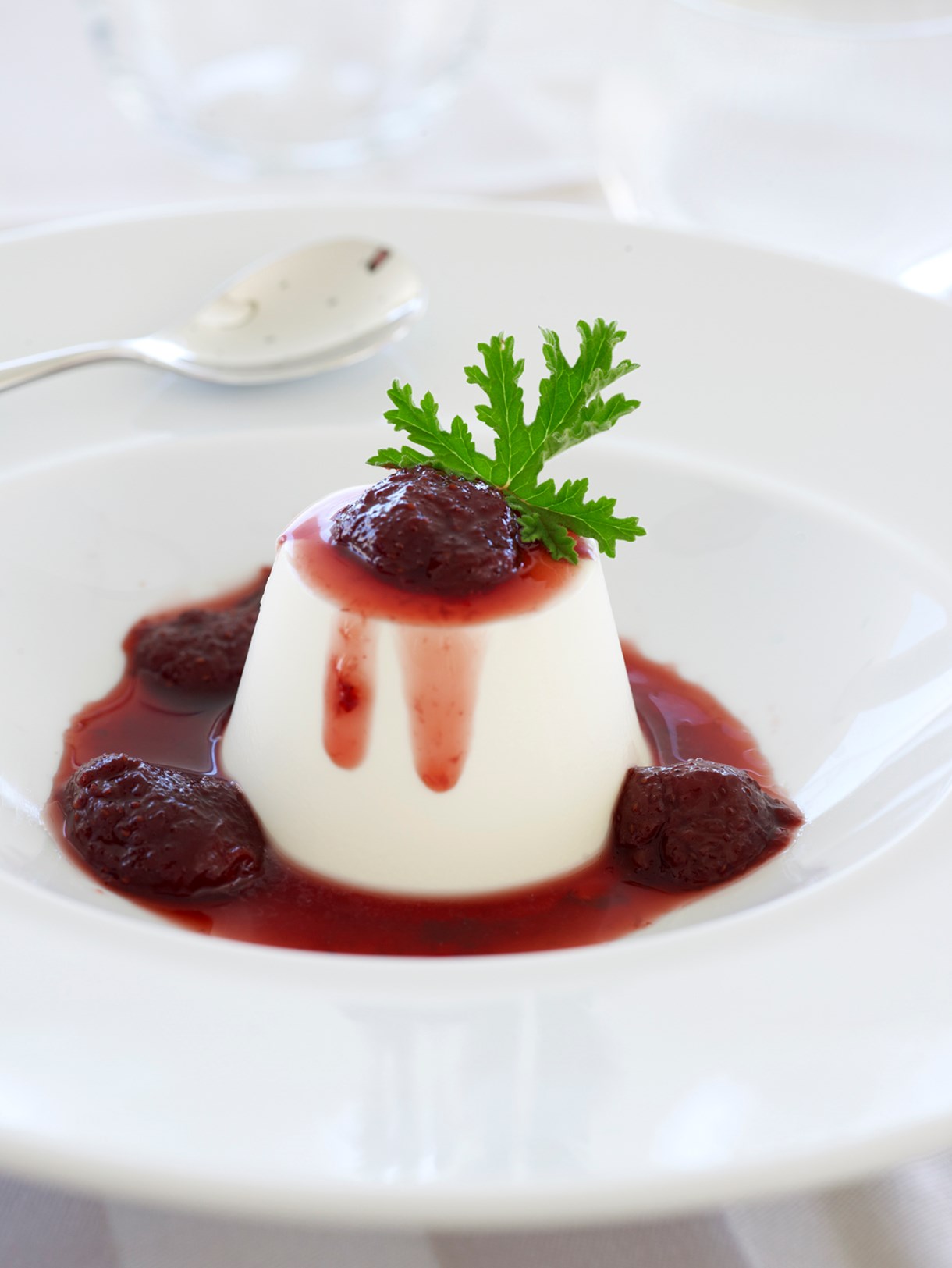 Any tips for running an efficient and successful kitchen?
Everything a chef or cooker creates has to make it with passion. You have to put your passion, dedication and work hard in to the food. For me, my biggest goal in the kitchen is to like a dish at a creative and emotional level. You have to enjoy what you do every day. And of course, I believe that the good team working and the continuously renewal of the staffs' skills by participating in specialized seminars brings always the best results.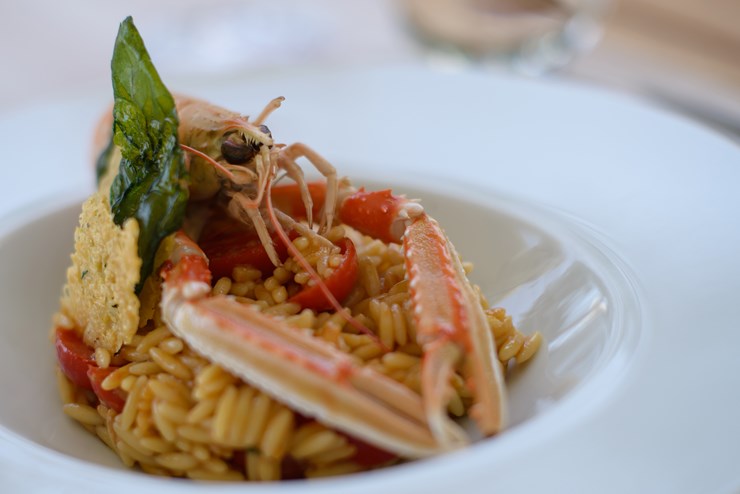 What is the strangest request you have had from a diner?
My strangest request is when I was asked to prepare something with a product that did not exist in Greece.
And the best compliment?
The best compliment is when I hear that the guest felt "like home".