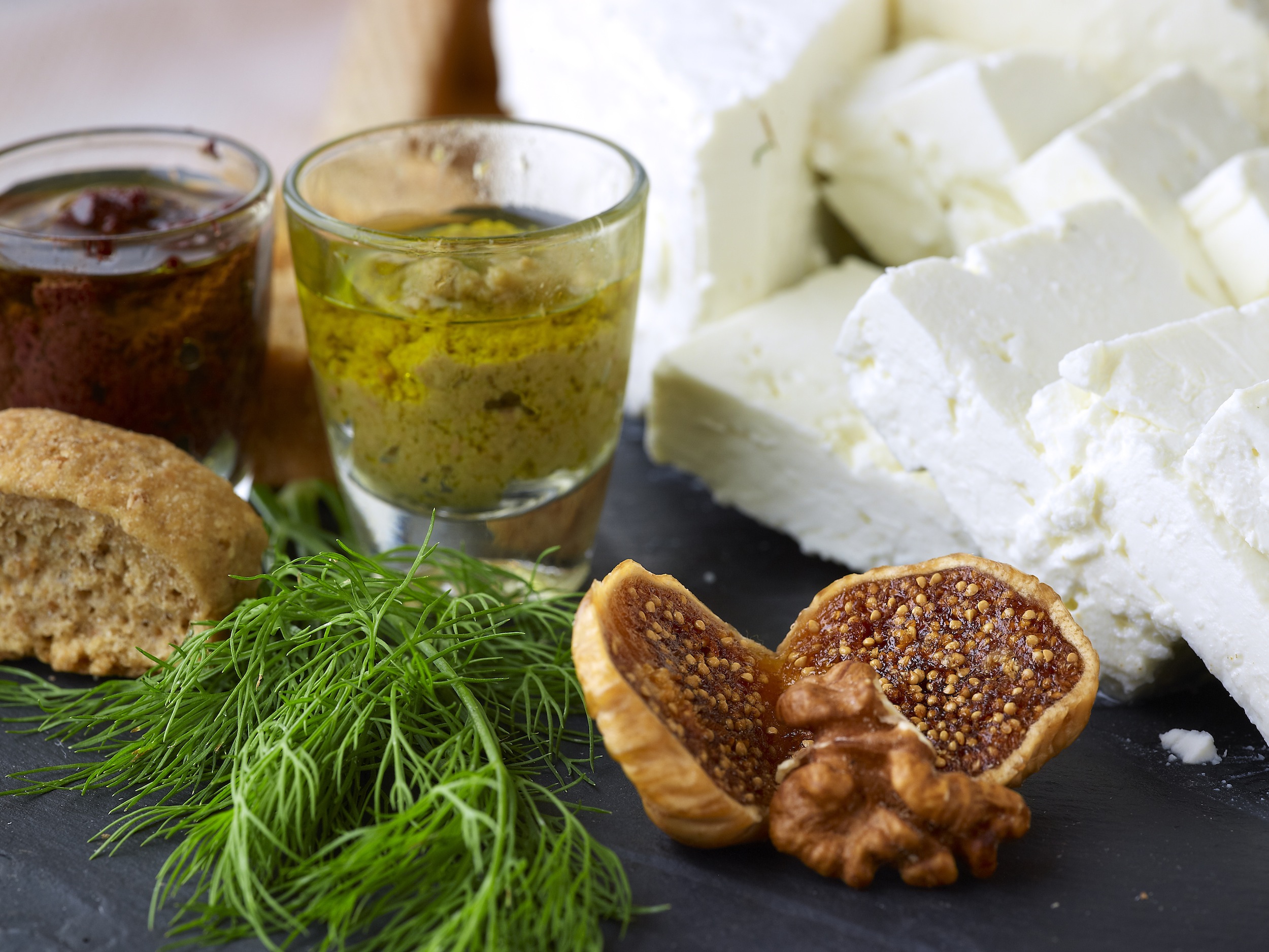 Harmony of Cretan Flavors: Elia Restaurant
The ancient, world-famous Cretan diet is renowned for its healthful benefits, but the lifespan of a style and culinary tradition is never tied exclusively to longevity, and the Cretan cuisine is no exception.
We're thrilled to introduce our readers to one of our four prized dining experiences, Elia Restaurant.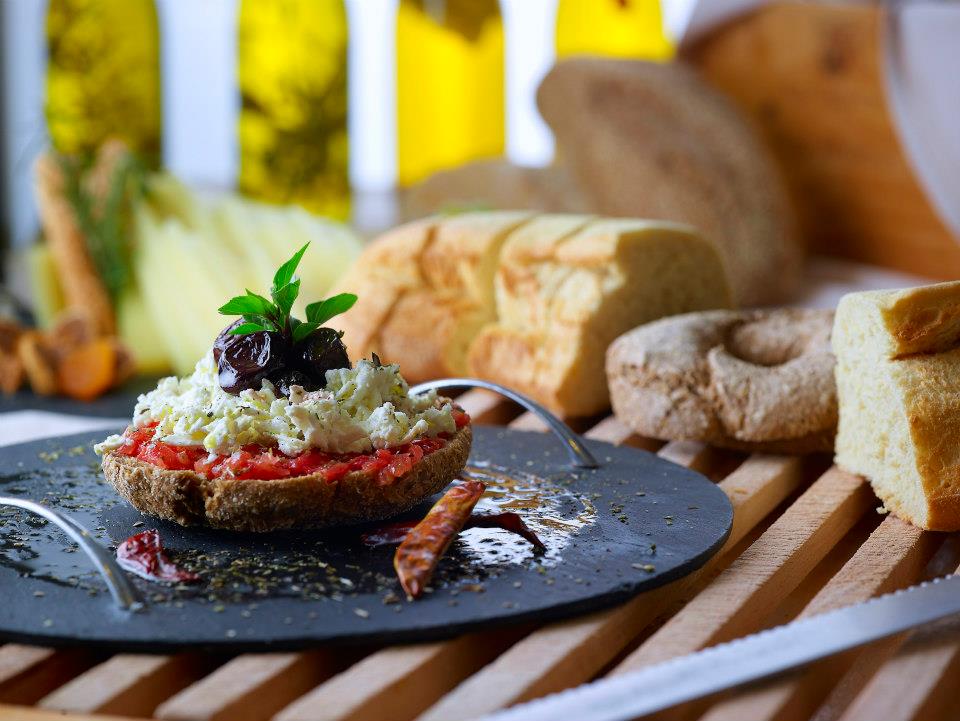 At Elia, we pay tribute to both the Cretan way of wholesome ingredients and preparation, as well as to the ongoing creativity our island's cooks and chefs are so enamored with. Set into an amazing theme and location within the Royal Blue Resort, Elia overlooks the azure Cretan Sea, in a venue that's a perfect canvas onto which food art can be exhibited.
Famed for nutritional excellence, the Cretan variant of the Mediterranean diet revolves around carefully selected organic products from local farmers and fishermen. Any chef on Crete, who adheres to time honored Cretan tradition, expends a great deal of time and energy ensuring the vegetables, dairy products, meats, and fish used as raw materials, are the finest and best from among the region's bounty. To this end, Elia Restaurant's chef is passionate about great food with great beginnings, even before it's lovingly created and ultimately served.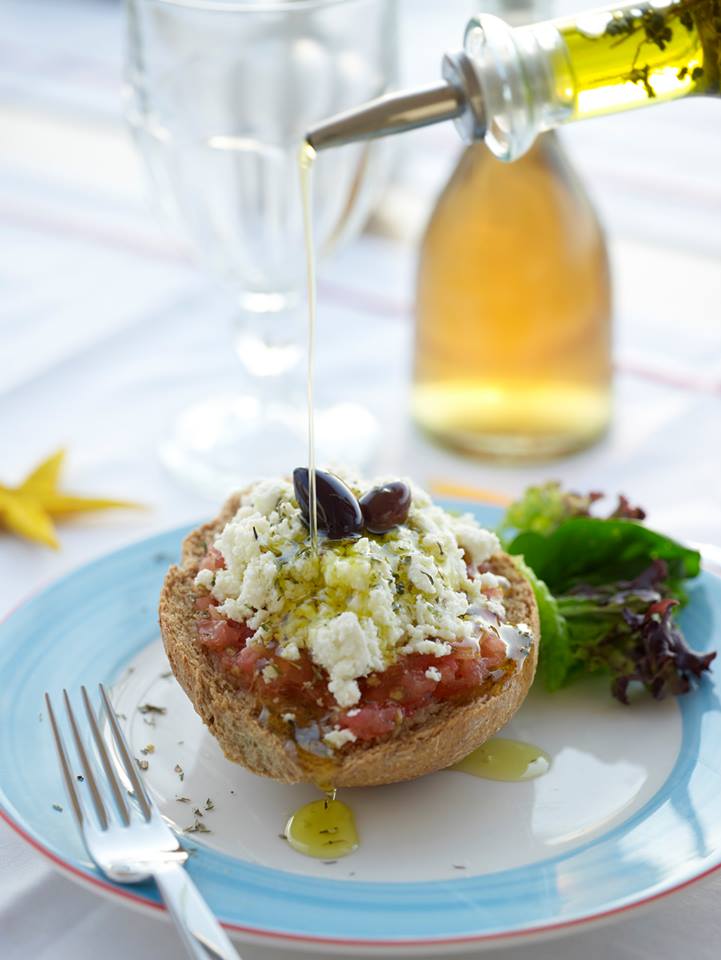 The unique cuisine of Crete, differentiated from other Mediterranean fare, makes use of olive oil, and offers dishes that require very little cooking time. At Elia Restaurant, ruining a dish by overcooking is a sacrilege, as it is all over Crete. Nutritious to the extreme, the harmony within each plate served is a testament to the skill of our chefs, and the unbending dedication to these traditions. Harmony in all ingredients, and accentuated by wines and local spirits such as "raki", Crete's version of Greek cuisine is unique and extraordinary.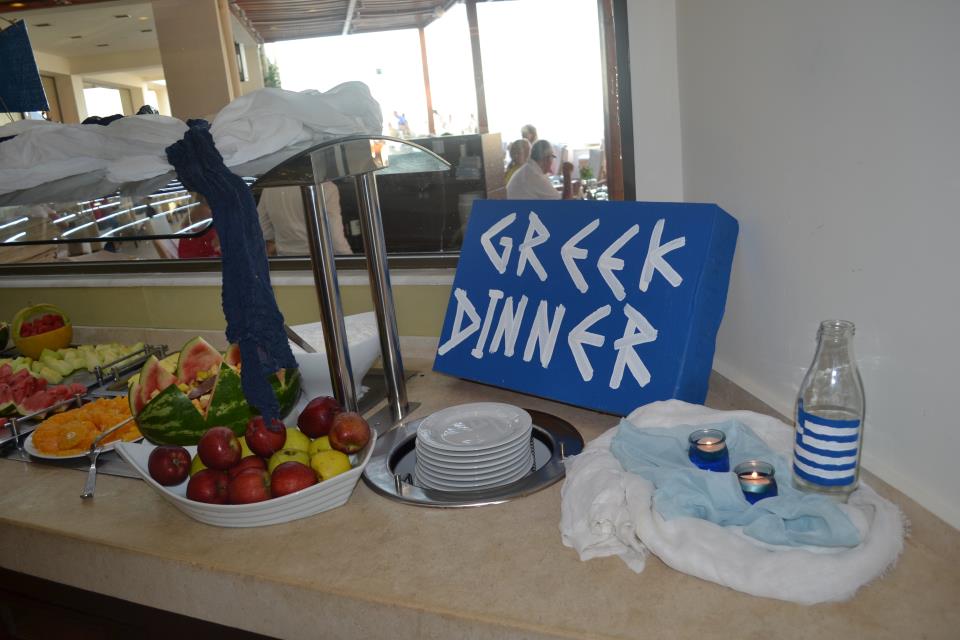 Suggestions from our menu include; starting with a Breaded Cretan Graviera cheese with tomato & chili marmalade, followed by a wonderful Velvet Cauliflower soup with milk froth and basil extract, in preparation for a main of fresh Sea Bream with spicy sausage on cabbage leaves stuffed with local vegetables. A recommendation of Sweet Beetroot with Anthotiro cheese mousse and cinnamon drink should get your gastronomy juices flowing, but if not, we have dozens of other creative combinations to choose from.
In the best traditions of Crete, Elia Restaurant pays homage to this island's love for travelers (Philoxenia), and authentic culinary art that is a way of life for all who live here. This fine restaurant, like the others at Royal Blue Resort, help make the moments our guests will remember for a lifetime – and the tastes you can only get in this paradise.