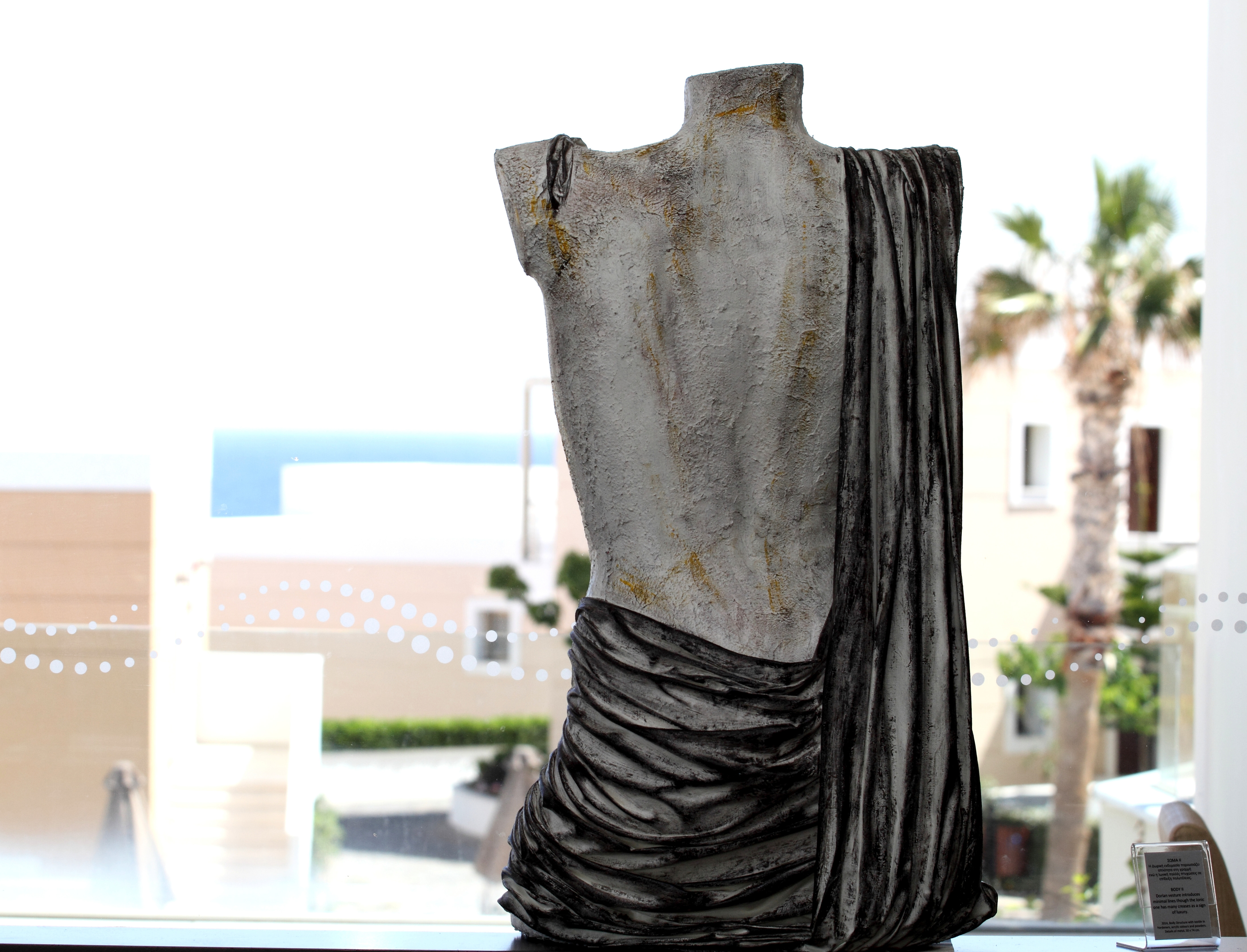 Gallery: More than the Art of Cooking
It's a summer of post modern classicism at the Royal Blue Resort & Spa, a time to enjoy art in all its diverse forms, and in unlikely spaces. For our guests, this is also a summer of exclusive experiences, designed to honor their choosing the Royal Blue Resort & Spa as their home away from home on Crete this year.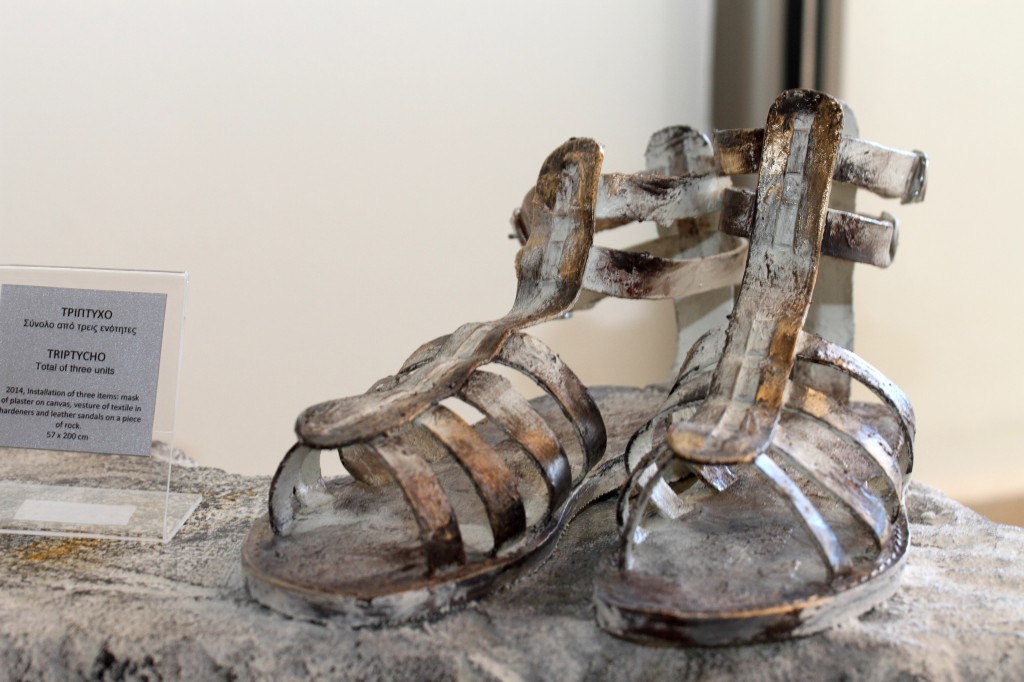 Cuisine is an art, true, but when what comes on your plate is also surrounded by outstanding artworks adorning the walls, the experience is beyond words. Just as "Gallery," the name of the restaurant implies, you will be dining in an art gallery, which this season hosts SINENOSIS, an exhibition adjusted to the style of the Royal Blue Resort.
SINENOSIS, The InspirArtes, is inspired by the landscape, culture and history of Panormo. The rock and olive trees dominate the room, and intertwine with other elements of the ancient Greek Classicism, adding a contemporary postmodern rhythm that arouses your emotions and provokes discussion, change and analysis.
If other restaurants at the Royal Blue welcome guests who don't stay at the resort, Gallery is unique, and is exclusively available to guests staying in the Independent Pool Suites and Rooms. The superb combination of light, space and materials creates a contemporary ambiance, romantic and almost utopian.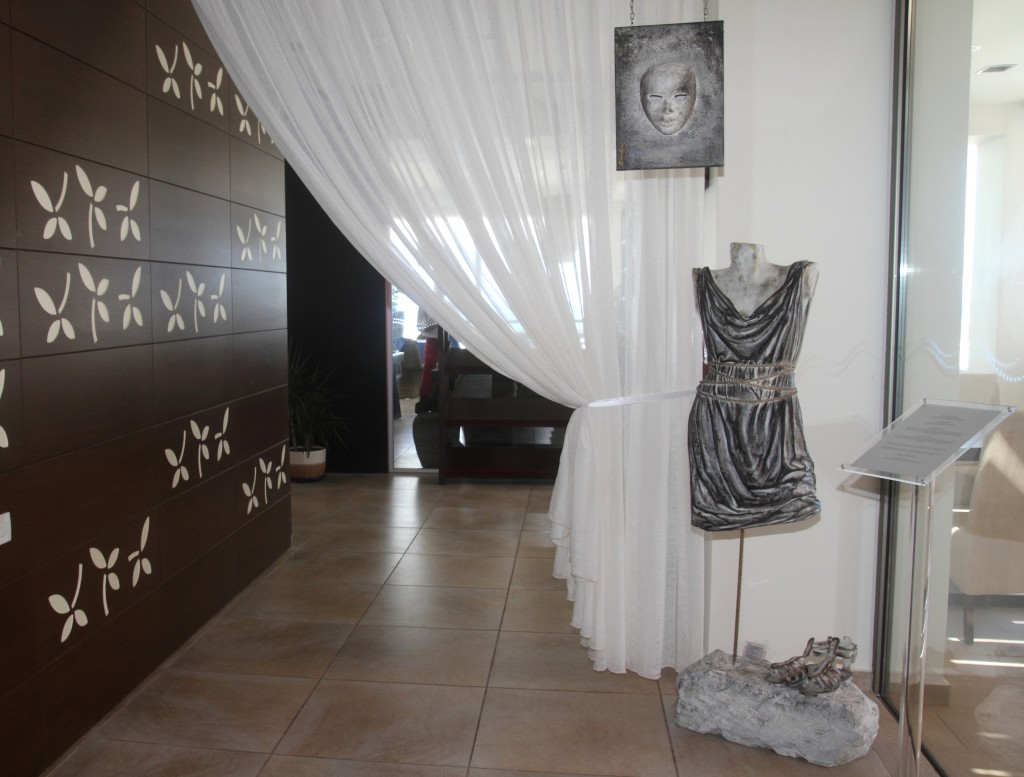 The exclusive character of the eatery is further enhanced by windows opening towards the endless Cretan Sea: you could hardly be closer to the spirit of Panormo.
Not as dramatic as the setting, yet equally rewarding in textures and flavors, is the rich buffet of the restaurant, the culinary artistic side of Gallery, a perfect mix of pure Cretan produce, delivered with minimum fuss. This is where you pick your favorites, to pair them with your preferred bottle of wine from our extensive list of local and international labels.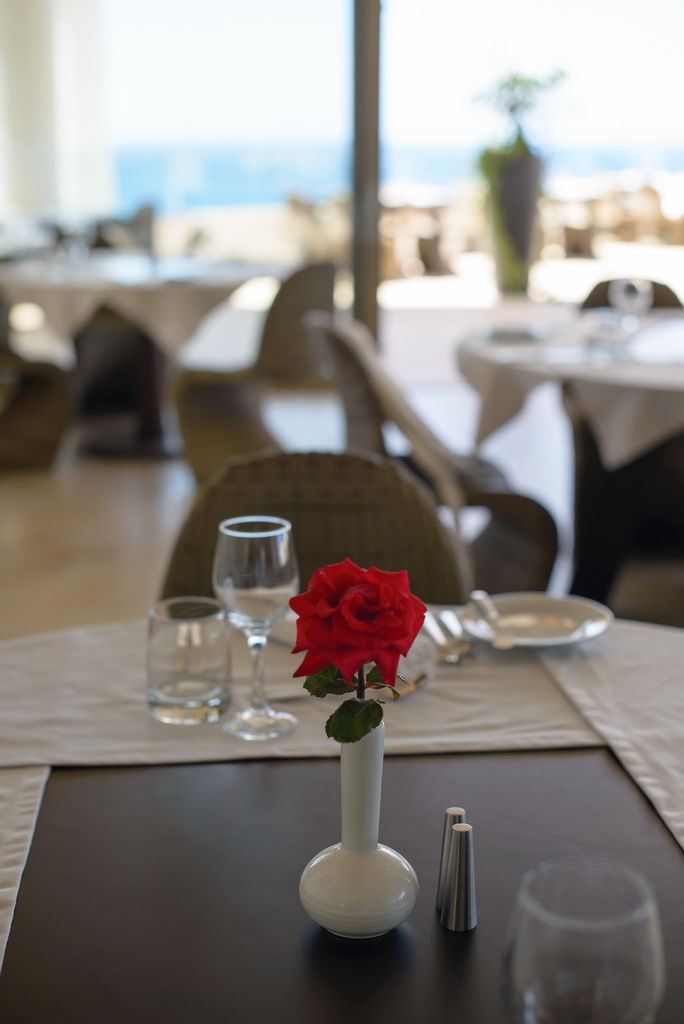 Gallery is that special kind of a place where you find yourself torn between admiring the artworks, or focusing solely on the delights laid before you. It is also a place to recharge your batteries, to relax in complete harmony, and to take in the beauty of the sea, and the ethos of the island.