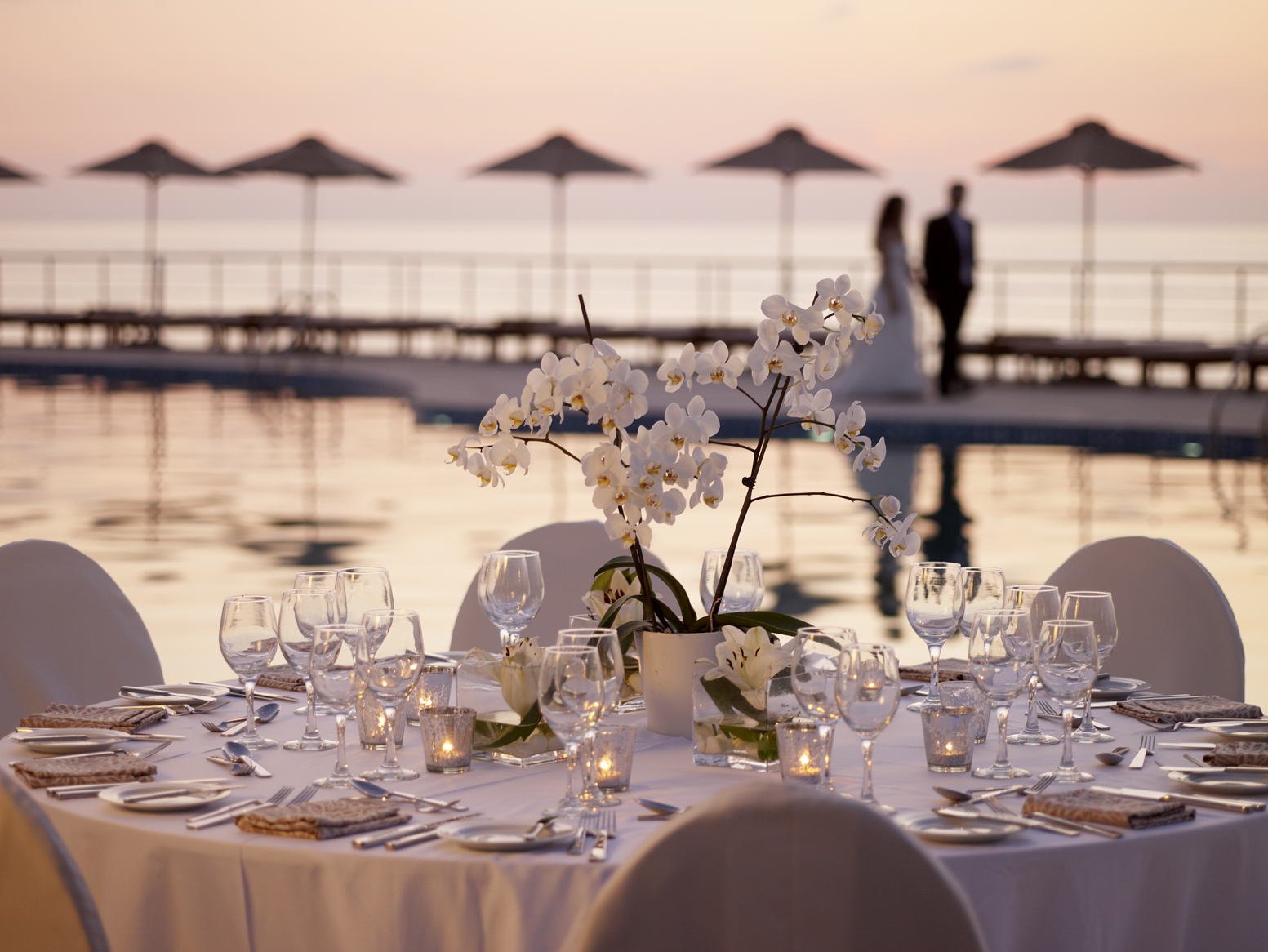 Kulinarium: Seaside Dining Bliss
Lying on the peaceful beach of the Royal Blue Resort, Kulinarium is an oasis of calm, but also a temple for inspired cuisine. It is one of those rare places in the sun, that tame your spirit, bringing you in tune with the surrounding nature, effortlessly, without needing special artificial touches. Furnished simply, with wooden tables and matching chairs, the open-air restaurant relies on location – by an azure Royal Blue pool, with the Cretan Sea in the backdrop – for the perfect dining ambiance. And then, there's the food, which would appeal to, and surprise, the toughest food critics.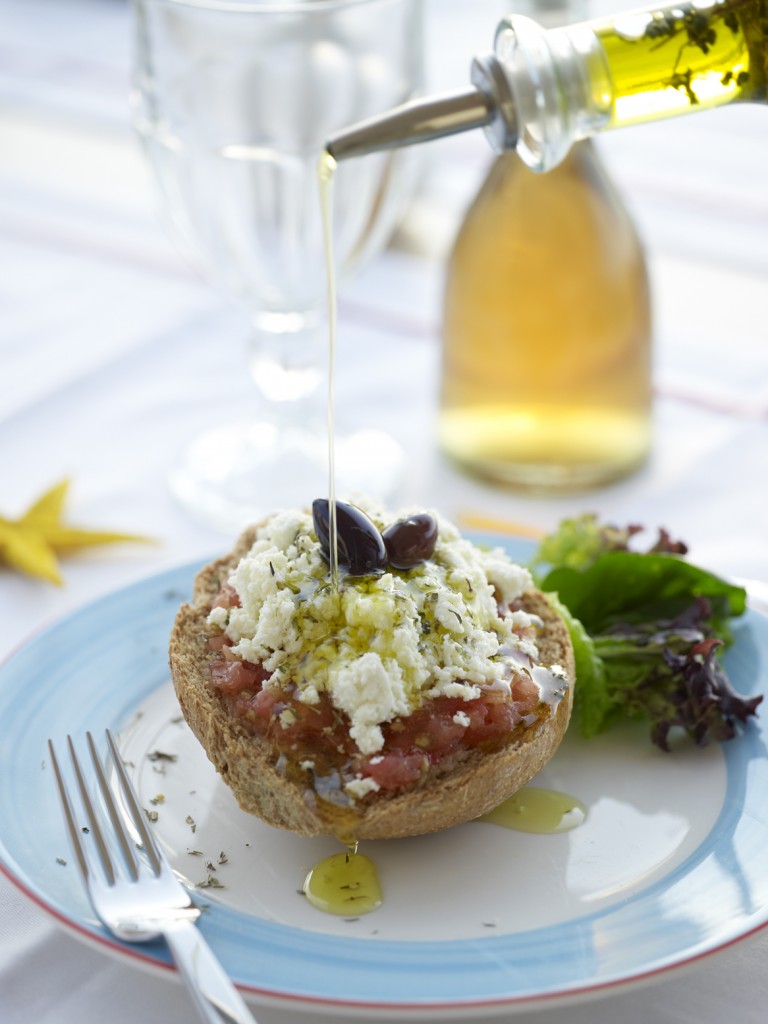 Main courses sound straightforward: grilled octopus, veal chop with barbecue sauce, rib-eye steak, grilled jumbo prawns. All are lessons in getting it right, and all are cooked with great skill, and passion. But, of course, besides the classics, the chef surprises your palate with creative dishes, that can only be enjoyed at Kulinarium.
Imagine a refined start of your lunch, with a generous portion of fresh mussels, steamed in white wine and cherry tomatoes; or a more traditional Pastourmatopitakia filo pastry, for the true taste of Cretan tradition. You will also love the baby octopus with apple cider vinegar, served on spicy rocket salad. What would a Greek menu be like without a traditional Greek salad, but this time prepared with a creative twist, and unexpected flavors?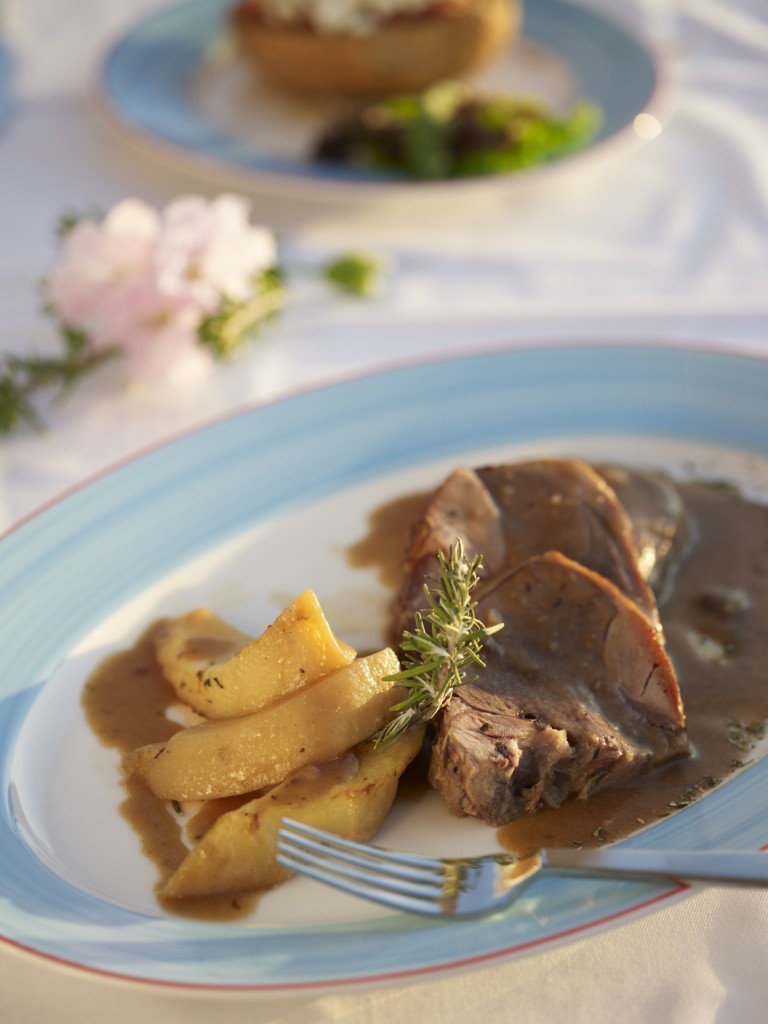 The lunch, with generous portions, may also be light, if that's what you long for: homemade pastas, served al dente; the ever-sophisticated prawns and dry martini risotto for connoisseurs; or a simple, straightforward portion of spaghetti with cherry tomatoes and garlic if you please.
The variety of culinary choices for lunch may be overwhelming for diners who only drop in. But for our cherished guests, who call the Royal Blue Resort their home on Crete, it only makes sense to offer so many different dishes, such a rich menu. Because Kulinarium is not just a place to eat: it is an experience in its own right. To ensure that this experience stays fresh, we change our menu from time to time, but our best signature dishes will always be there.
And when it comes to fish, you will always know that Kulinarium is the best to enjoy both simple and sophisticated creations. The prawns are served with delicious sweet and sour sauce, or grilled; the fish is cooked according to authentic Cretan traditions, and served with grilled vegetables and potatoes seasoned with Herbes de Provence.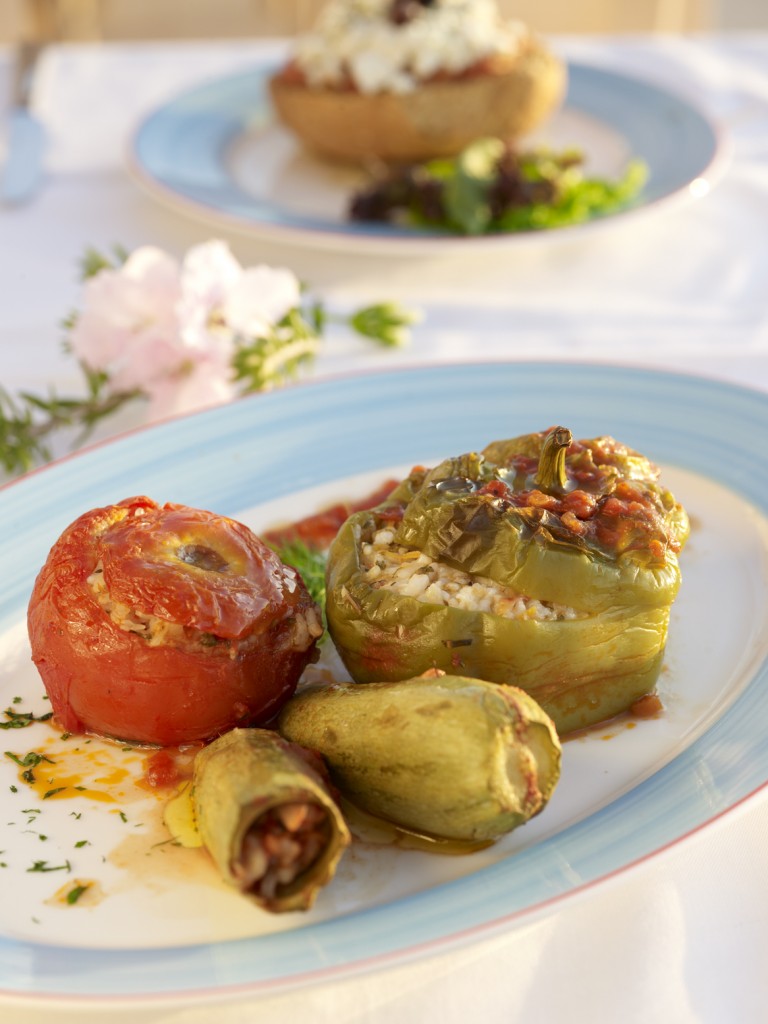 The evening menu is as inspiring as the lunch menu. The fresh produce of the Cretan land are transformed with great eclat, into dishes that make your mouth water just by reading the menu: Salmon Noir with ginger and honey on celeriac puree; grilled shrimps with lemon and cress sauce on flavored wild rice; lobster served with fresh handmade ravioli; herb-encrusted lamb chops à la française; dark chocolate flan with Vanilla Bourbon ice cream; are just some of the selected dishes created with your satisfaction in mind.
Kulinarium, the beautiful poolside eatery that inspires romance, is also considering your comfort when it comes to prices. You dine like royalty – this is the Royal Blue, after all – but you don't have to pay a king's ransom for your meal.