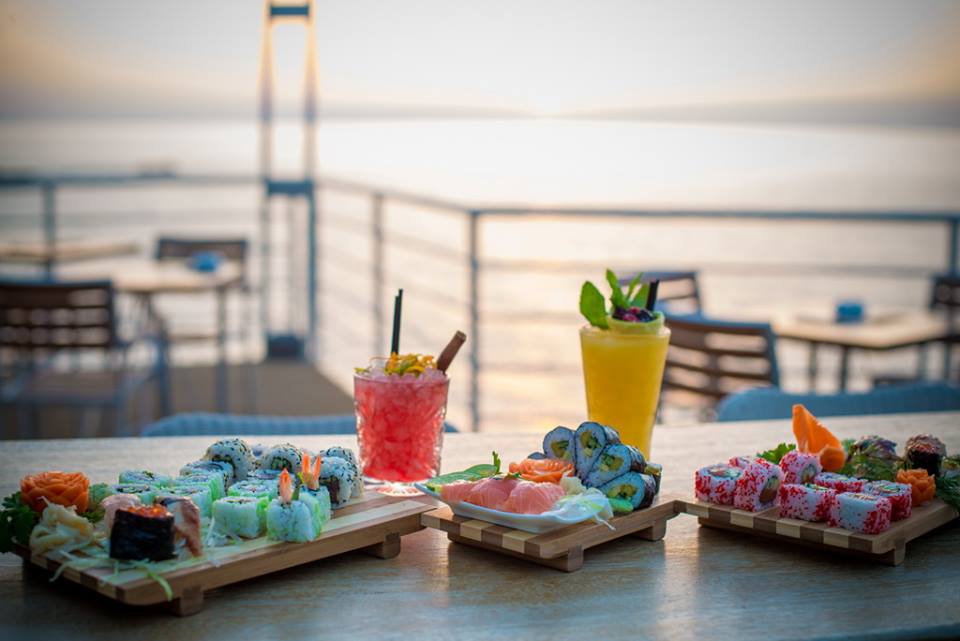 Refined, Sophisticated Asian Fare at Island Cocktail Bar
The sun is setting over the beautiful Cretan Sea, and the breeze embraces you, tantalizing and salty. The air reminds you of the taste of the waves, a taste that stimulates your appetite: it's time for dinner, and what better place to enjoy it than right on the shore, feeling the gentle wind in your hair, and listening to the chant of the sea? Welcome to Island, your Asian gourmet retreat at the Royal Blue Resort and Spa.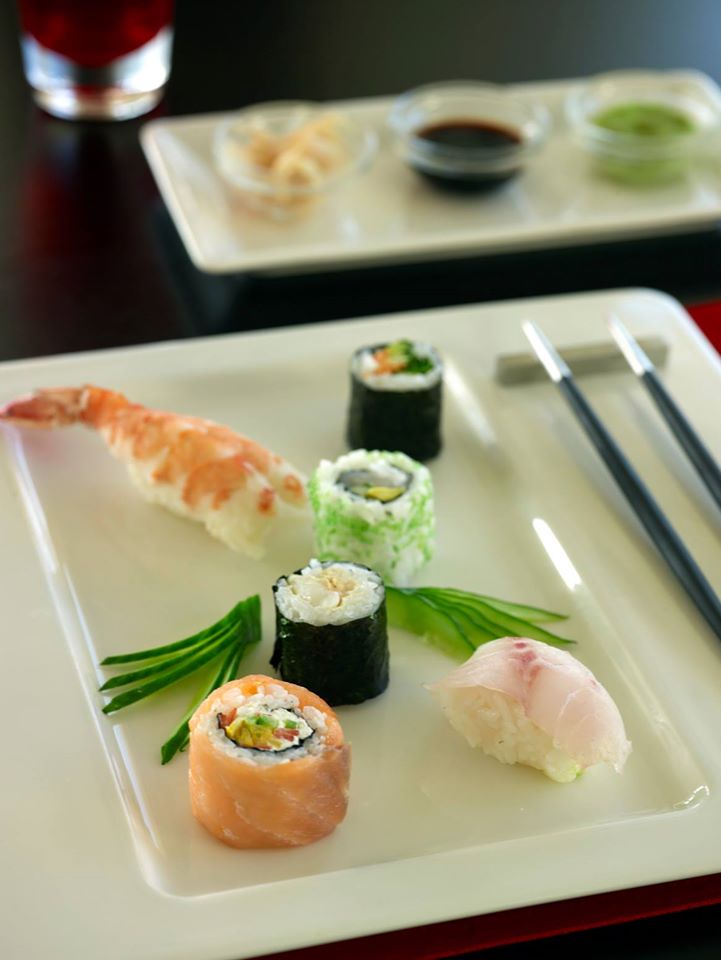 Island Cocktail Bar is a beach bar and restaurant designed exclusively with your comfort and enjoyment in mind. It graces a side of the Royal Blue Resort and Spa's private beach, and offers refreshing cocktails and fresh juices, as well as sushi platters, all prepared with flair, in a flawless presentation.
Island is not a restaurant that attracts many passers-by, because of the private nature of the resort. For this reason, the restaurant can be considered a romantic retreat, a place to relax and splurge, at the same time. It is a serene area, frequented by beautiful diners, the guests of the Royal Blue, who at times choose to spend endless moments lingering on the beach, sipping smooth libations, and just taking in the peace of the shore, far from the madding crowd.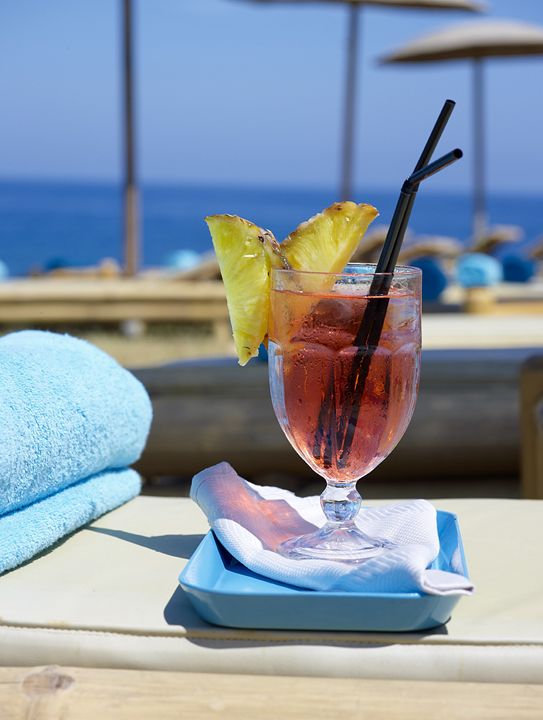 What's more deserving than the place is, of course, the food. You guess the quality the moment you lay your eyes on a freshly cut, undulating slice of salmon, nestled inside a bite-sized roll of rice and seaweed, ready to be dunked into the sauce of your choice, to finally land inside your mouth, releasing its flavor from the first bite. You will soon grow to appreciate these small rolls, designed exclusively for flavor, unlike the oversized portions served by similar venues elsewhere on the island. The flavor, so uniform and encapsulating, a flavor that lingers, is the mark of a chef who knows his craft, and it also reveals the addictive nature of the sushi served at Island.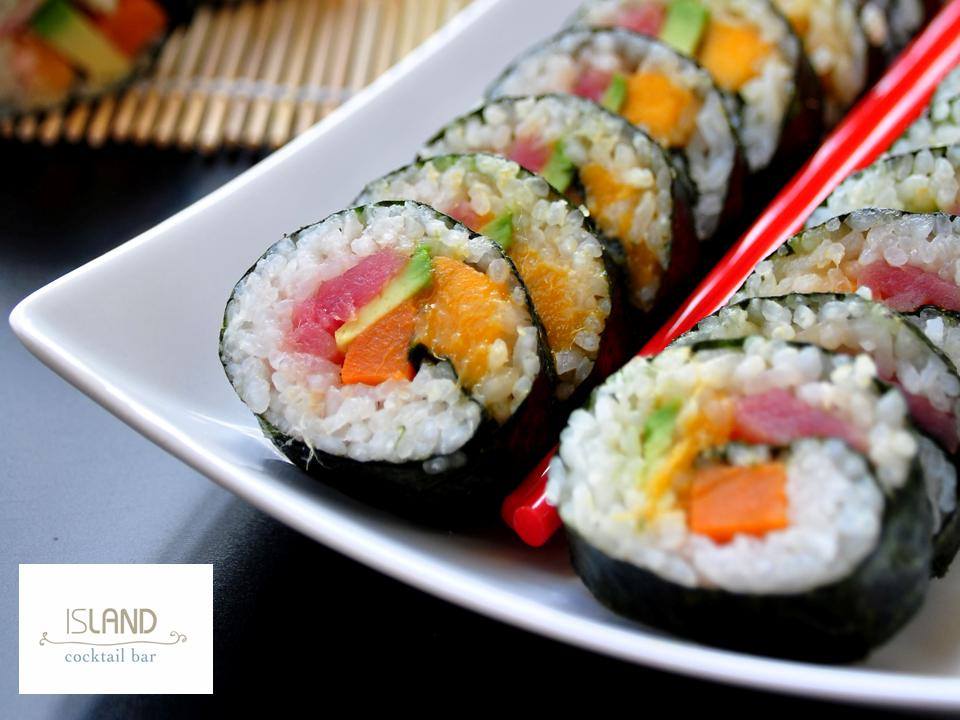 Even the whole shrimp deserves your undivided attention. Perfectly grilled, fresh and preserving its natural flavors, unobstructed by pretentious batters, the shrimp completes, and complements, a tasting platter, bringing a taste of Crete to what's otherwise dominated by Asian flavors.
What's even more enticing about Island is that the buffet is open from lunch till dinner, allowing you to simply drop in whenever you feel like it. The beach nearby, is lined up with sturdy beach chairs and rustic umbrellas, creating a somehow exotic setting to relax just beside the bar. This enhances the seductive nature of Island, and welcomes you in style the whole season under the Cretan sun.