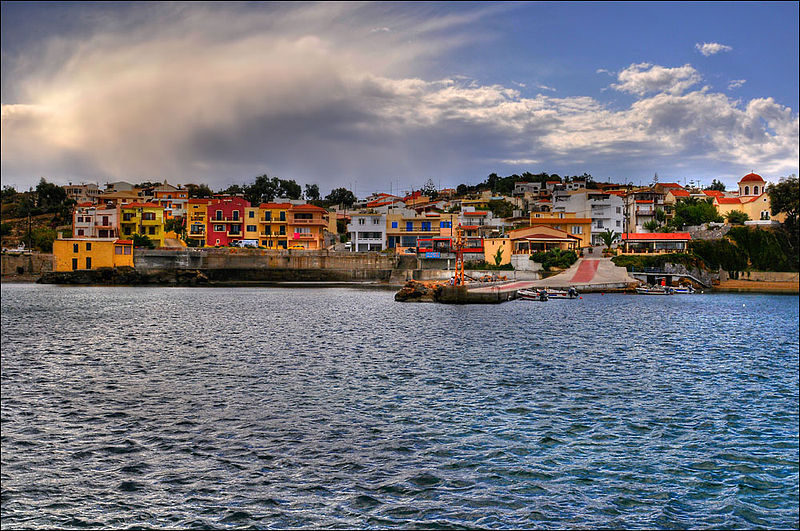 Top Activities In and Around Panormo
Panormo is an oasis of peace for many travelers, but it is also a paradise for those looking for exciting activities on the Island of Crete. While our guests at the Royal Blue Resort and Spa have access to a wealth of exciting, exclusive activities within our property, for those who want to explore more in and around Panormo, here are some of the best activities available.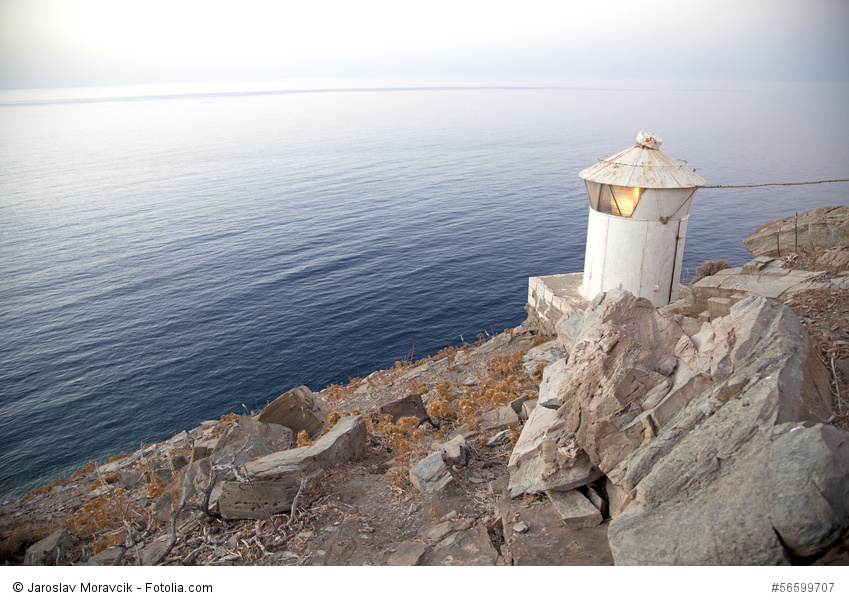 Sports and leisure
For divers, the Atlantis Diving Center has a branch at Club Marine Palace, and the reef to explore lies immediately in front of the Panormo basis. The center caters to divers of all skill levels, and even for children. If you would rather dive at night, you only need to ask. Plus, for snorkeling fans, this is the perfect spot to see colorful fish indigenous to our waters. The center offers dives to other sites, some unique and accessible only by boat. If you book online, in advance, you get a 5% discount.
Of course, the Royal Blue Resort offer excellent spa treatments, an excellent fitness center,
Archaeological sites
The archaeological site of Eleftherna is just a 28 minutes drive from Panormo, and it is one of the most interesting tourist attractions in the region. Countless of archaeological treasures were unearthed here, and you can still see a necropolis dating back to the Geometric Period, as well as Roman buildings and streets built on top of earlier constructions on the West side of the hill. The East side is the site of the modern village of Eleftherna, and the settlements discovered here are from the Pre-historic to Early Christian eras. A special museum is expected to open its doors here in 2015.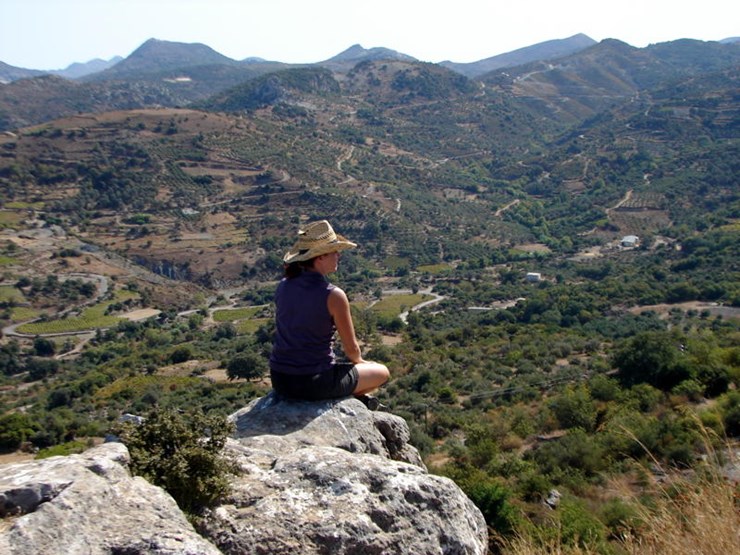 Another important archaeological site can be visited in Axos, not far from the Enagron Ecotourism Village. This is one of the most ancient settlements of Mount Psiloritis, a place of great tradition and historic value, nestled among landscapes of rare beauty, where orange-trees and native maple-trees share common ground, and the Cretan herbs perfume the air with rare fragrances. A year round destination, the ecoturism village has something in store every season.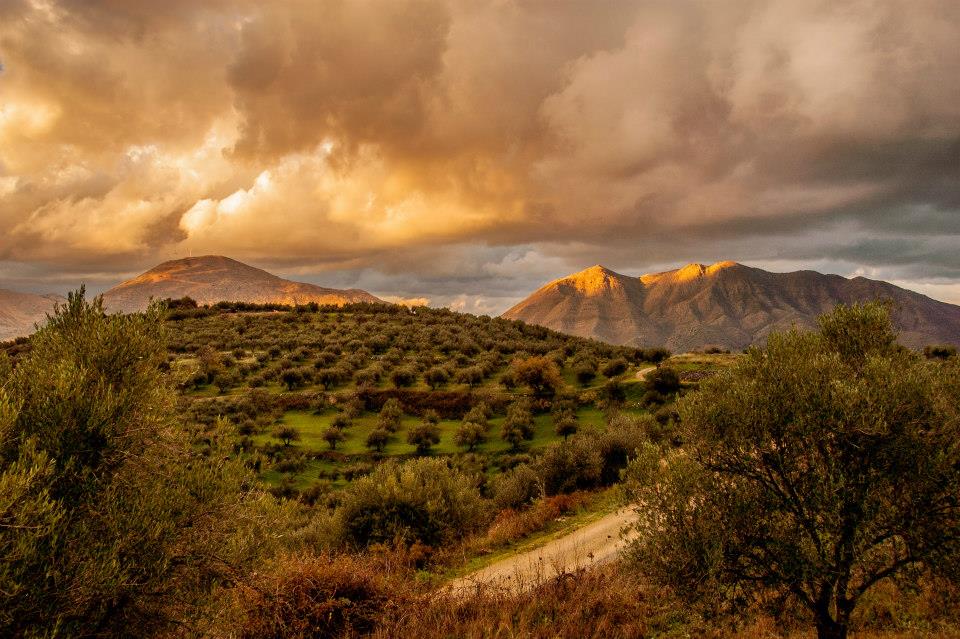 To reach Monastiraki you need to drive about 40 minutes towards the south of Crete, but this ancient Minoan town is well worth a visit. It is a complex of buildings dating back to 2000 BC, surrounded by stunning mountainous landscape. Photography is forbidden at the site, but you can compensate with images of the Amari Valley taken along the way.
Culture and entertainment
When it comes to local entertainment, the Carob Mill Cultural Center is one of your safest bets. Formerly a mill to process locust beans, which were abundant in the region, the venue has been restored, and renovated, to accommodate various art events. Today, Carob is a place to enjoy exhibitions, dance, theater and film screening, among many other interesting ventures.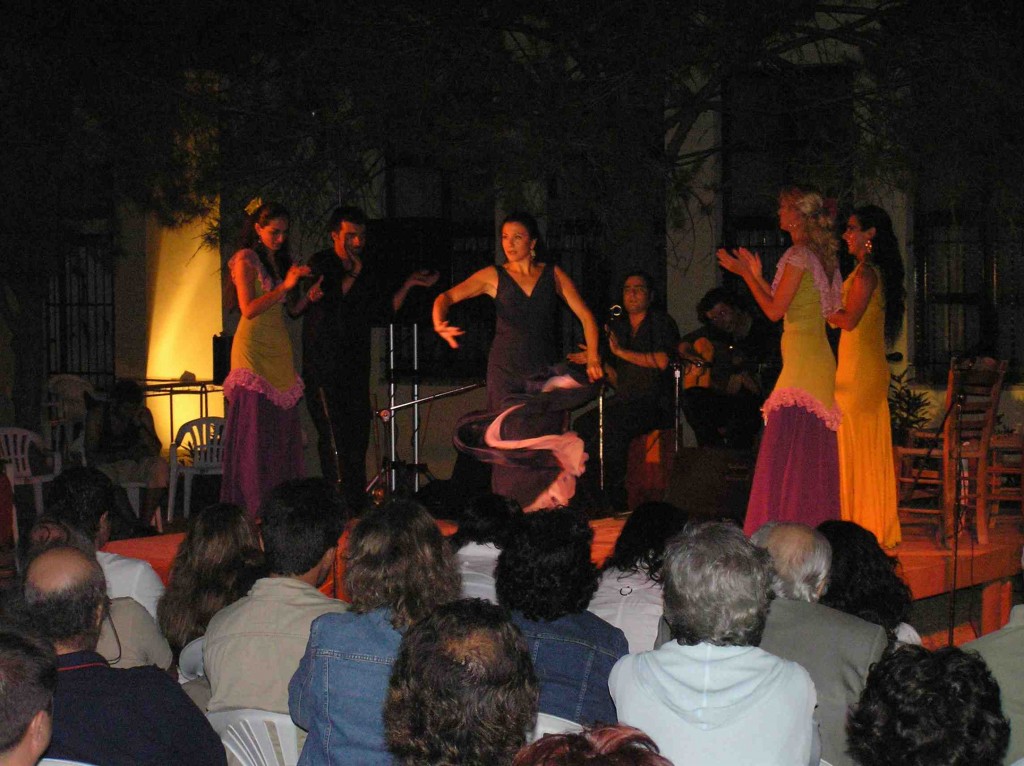 Religious sites
Less than 30 minutes drive from Panormo, the Monastery of Arkadi is an absolute must. It is one of the most visited landmarks of the region, a place of worship, but also a site of great historic relevance, and a symbol of freedom in Crete, especially for the sacrifice of the locals in the Cretan revolution against the Turks in 1866-1869. Besides the sheer beauty of the monastery, you will also find a museum here, telling the story of the Arkadi tragedy, but also exhibiting beautiful post-Byzantine Orthodox icons, weapons, documents, and much more.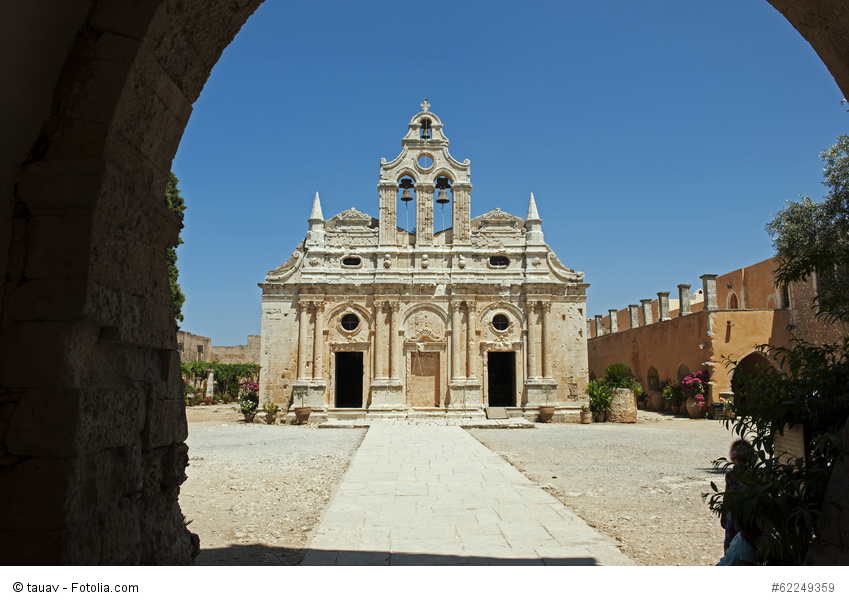 Driving from Panormo towards Rethimno, you will find Moni Arsani, with its beautiful monastery. This important religious landmark was first mentioned around 1601, however the current buildings bare little resemblance with the original. It is interesting to stop here, however, to see the local museum, which hosts a collection of Orthodox icons from the region.